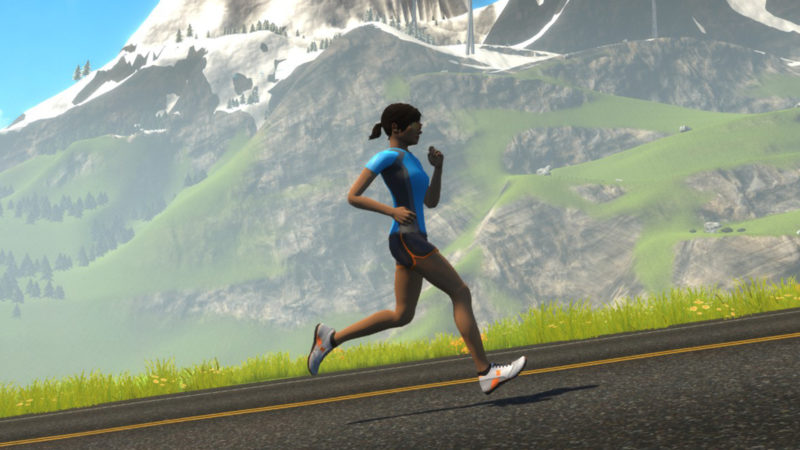 The Most useful Running Apps Right Now

Latest posts by Bertie Lange-Hewlett
(see all)
Best Running Apps
When trying to push your running to the next level, tech can be your best friend. With how the world is nowadays, it can be really tough to sieve through all the potential apps out there. We're here to help!
Choosing the right app is imperative to success in your training. Different apps cater for different levels of running. If you're a beginner then you don't want the app that suits the avid marathon runner and vice versa.
All of the apps below will be free, but if you're enjoying some of them, there are options to pay for extras. This can be a worthwhile purchase with some of them as it'll unlock some cool and helpful tools.
Beginner Apps
Couch to 5k is a favourite for many people as the best beginner app for runners. It's free, easy to use and perfect for those who are thinking of getting into running.
The distance is beginner-friendly too. The app allows you to tailor your training to suit you, the pace you want and the distance you want. This app is completely free as well, so give it a go for yourself!
It even includes coaching videos from some familiar faces, including Olympic champion Michael Johnson!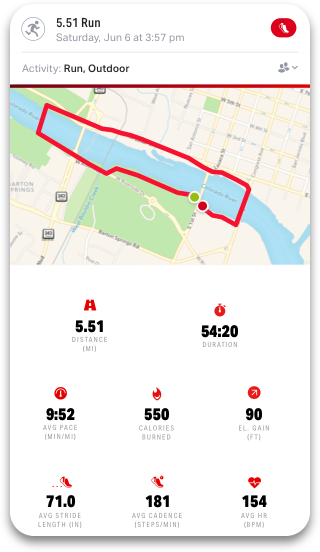 This app, again, is great for beginners who are looking for help getting into running. As it says on the tin, this app maps out your run, so you can always have access to the same run (if you loved the run or it's distance was perfect).
MapMyRun also has a social aspect to it. You can share your running routes and times with your pals, whilst also granting you access to other people's runs. Having diversity in your training plan is key for keeping running fun. Check out your friend's runs and give them a go!
MapMyRun also has an MVP option. This unlocks features such as heart rate analysis, route genius and many many more, so if you want to take your running to the next level then definitely consider choosing the MVP plan.
Strava is a very popular app in the running community. It is arguably the most used app, and therefore has the largest community. Strava is free to download.
Strava has similar features to MapMyRun, but a larger audience. This is beneficial because you can find more runs that suit you. What boosts Strava to the next level is the ability to look in depth at your running data and the data of your friends and fellow app users.
Strava boasts huge connectivity, with pretty much any smart technology being able to incorporate Strava. So fear not if you've already got your tech before downloading this app.
Advanced Apps
Runcoach is an app that doesn't actually allow for you to track your run, but it does allow for you to create a proper training plan.
The app lets you create a plan and helps you keep up with your training. The app allows you to set your goals, and it'll do the rest for you! The magic of technology eh…
There is the ability to pay for a personal trainer of such but we believe even without this added extra, Runcoach does a fantastic job in helping the user with their running plans.
The global brand of Nike is not going to disappoint when it comes to their app. Their running app is similar to others, but in true Nike fashion, they've gone slightly beyond their competitors.
The app allows you to track your runs and share your runs whilst connecting to your tech. But what makes Nike stand out from the crowd is the coaching aspect. The app offers the user the chance to have motivation spoken to them as they run. This can be played over your spotify running playlist.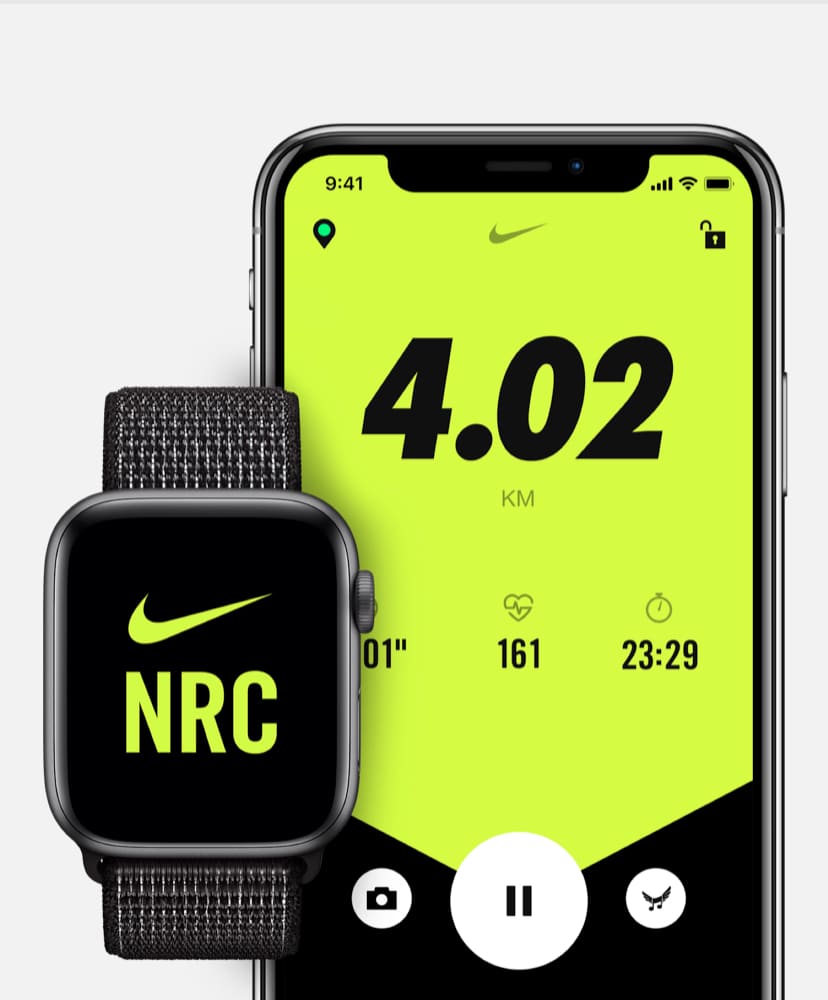 Take Your Running to The Next Level
If you think you're ready to take on a new challenge and enter some races, then look no further than our very own EtchRock app.
Our app allows for users to connect to similar minded people and find events that are just right for you. Our app integrates with your actual running apps like Strava as well!
We push notifications for events that we think you'd like, so you will never miss out on securing your place at the start line.
For Running Inside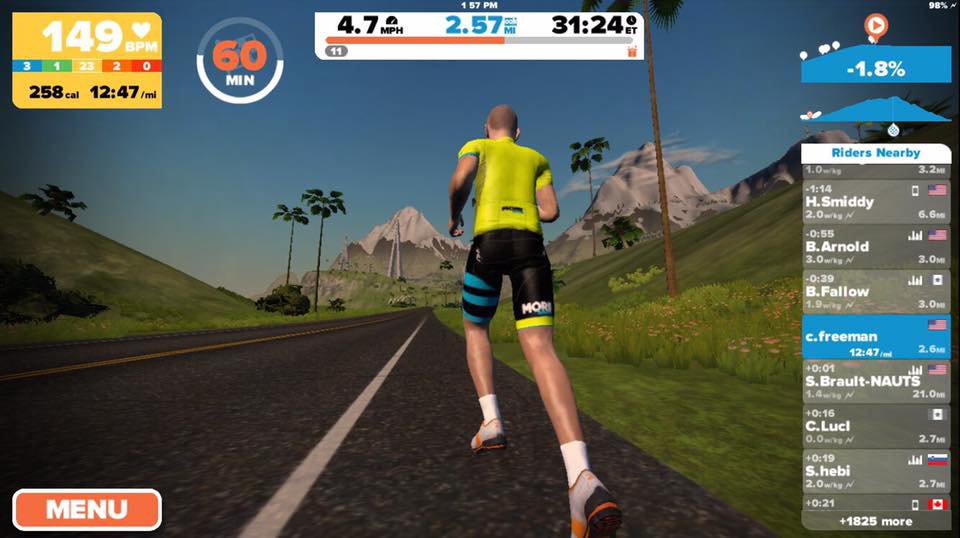 We thought it would be useful to suggest an app for those who prefer to run on the treadmill. Look no further than Zwift. Zwift is almost a virtual world where you can run (or cycle) with other people.
All you need is a treadmill and either a footpod, smart shoe or treadmill sensor. Once you have these you can start running in the virtual world with you and your friends.
Music Apps
There is always time to mention music apps, as we all know music and running are like two peas in a pod.
We're guessing that most of you will know these music apps but they're worth mentioning just in case. Music can take your running to the next level and keep you motivated when your training gets hard.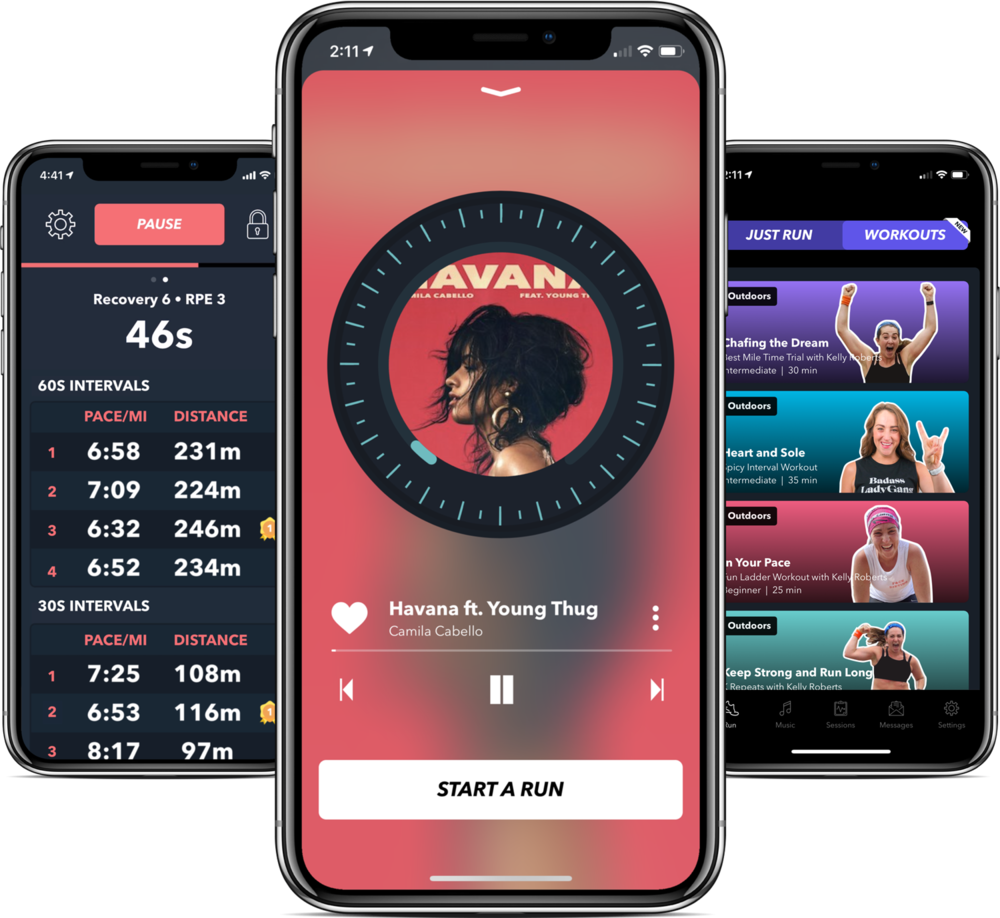 This app isn't exactly a household name like the other two, but when you find out what it does, you'll most definitely be downloading.
WeavRun remixes your favourite running songs to match your tempo. This means you don't have to worry if one of the slower songs comes on, the app will match it to your running pace. You won't be unconsciously slowing down because of your music.