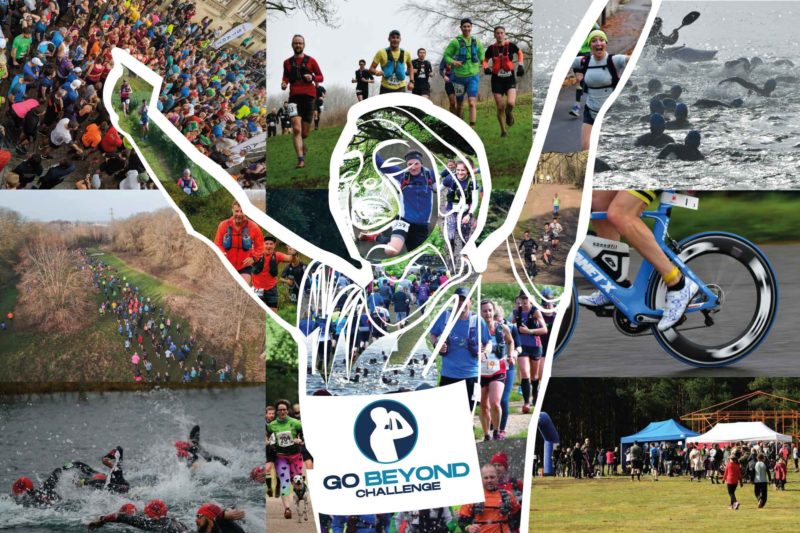 Meet: Go Beyond Challenge

Latest posts by Bertie Lange-Hewlett
(see all)
An Introduction to Go Beyond Challenge
Go Beyond Challenge is an event management company with an extensive roster of events. But likewise, with lots of our other partners here at EtchRock, it didn't appear out of nowhere and isn't simply about the events.
A small team can showcase what this industry is all about, and Go Beyond is a perfect example of this. With their fantastic team of marshals and volunteers, this event company put on some of the best events in the country. From 5ks to marathons and further onto ultra-marathons, Go Beyond cater for all runners no matter the level. Also, the quality of the event along with time and care they put into them does not falter.
Taking part in a Go Beyond event isn't just about reaching your personal goals but helping charities! Go Beyond has a powerful focus on charity and works alongside 30 charities in total. Not only are charities involved, but Go Beyond tries to involve the industry as a whole, helping running clubs etc get involved in their events.
History of Go Beyond Challenge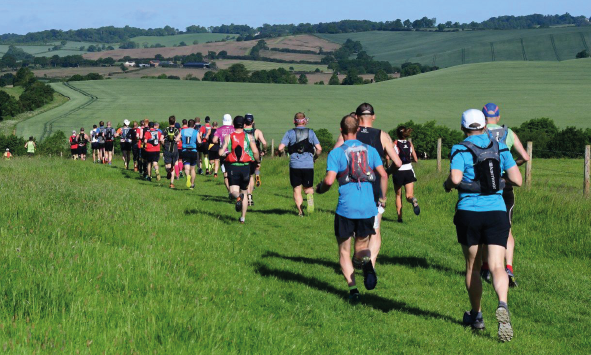 The history of Go Beyond is an interesting one to say the least! The company itself was founded in 2008 but was taken over by Simon in 2018. Simon was approached by a friend who said, 'This company is for sale, and I thought of you'. After toying with the idea of working for himself, this opportunity seemed like the stars aligning, and Simon jumped at the chance to buy Go Beyond! After buying Go Beyond, Simon moved the company from strength to strength and even managed to put on 6 events during the COVID-19 pandemic.
The People at Go Beyond Challenge
First of all, we simply have to talk about Simon. Simon is an ex infantry soldier with a deep-lying passion for ultra running. This passion is serious too! His running life started like everyone else's does, with the odd 5k or 10k, but for Simon, it led to so much more. Simon's goal was to get to ultra marathon level, and he did. His first ultra was the 100k London to Brighton. From this, he would go on to complete 16 ultra marathons, including some of the toughest the world has to offer. Marathon Des Sables and the Amazon Jungle Ultra, to name just a couple. He also became the first Englishman to complete The High Five in The Himalayas. His love for running shines through in his work too!
Tony and Matt are the two who jump in to help Simon as assistant race directors! These two tend to be Simon's eyes and ears on the ground during race day. They'll be all over the course, helping runners where and when they need it. These two take their job to the next level too. After The Rose Of The Shires Ultra, Matt took two runners in his own car to the train station as they feared they would miss their train. What makes this even more amazing is that the train station was in the opposite direction to his house.
Next up are the volunteers who work the checkpoints. These guys are what can make or break an individual's race, but also, they are the glue that holds the whole race together! When necessary, these guys will also be motivational speakers, having a 'word' with those runners who are thinking of giving up and convincing them to carry on!
Standout Events
First of all, we have the Country to Capital Ultra. This event is a 43 mile run from the countryside to London, as you can probably guess. Starting in Buckinghamshire, running over the M25 (by bridge), through some beautiful villages, then onto the canal route all the way to Little Venice in London. This race has a couple more amazing features. One of which is how interactive it has become for the spectator. You will be able to follow your choice of athlete from the comfort of your own home. The other is what finishing this race means for your competitive future.
Next up is the Bedford Triathlon Team Relays. This event is always guaranteed to bring excitement. Teams of 3 battle it out in a 3 x swim, run and cycle to see who comes out on top. One might think that this is majority club based, but Go Beyond is completely open to individual teams. It does has a cap of 144 teams, so be sure to get your team together and get a ticket ASAP!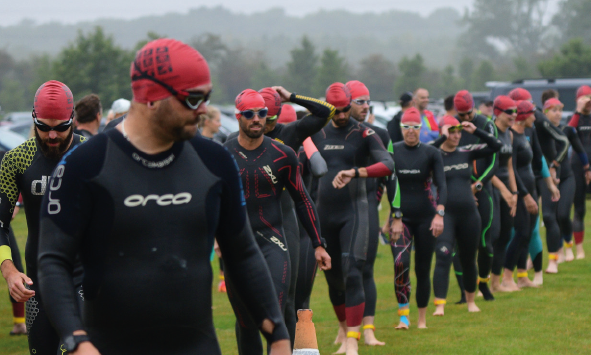 The Northampton Half Marathon absolutely deserves a place on the stand out events list. The location makes for a fantastic backdrop to this race. As a runner, one gets the best of what Northampton has to offer in terms of town, but the course also takes you along some stunning countryside roads too. One reason why Go Beyond is on a different level, is how they're constantly moving forward and developing. The Northampton Half is available in more than the traditional format. Relay and a shorter distance are available, to try and make this event as inclusive as possible!
We have to say, all of Go Beyond challenge events are top drawer, and we can guarantee that there will be no regrets if you decide to take part in any of them!
Events Happening in the Future
There is not much that can be revealed, but Go Beyond have their goals set high, and international. With Simon completing some of the world's most amazing ultra marathons, it makes sense for him to push the boundaries with his own events.
Go Beyond is looking far and wide and has ideas brewing. It's a really exciting time for this company! No destination seems out of their reach, including Nepal.