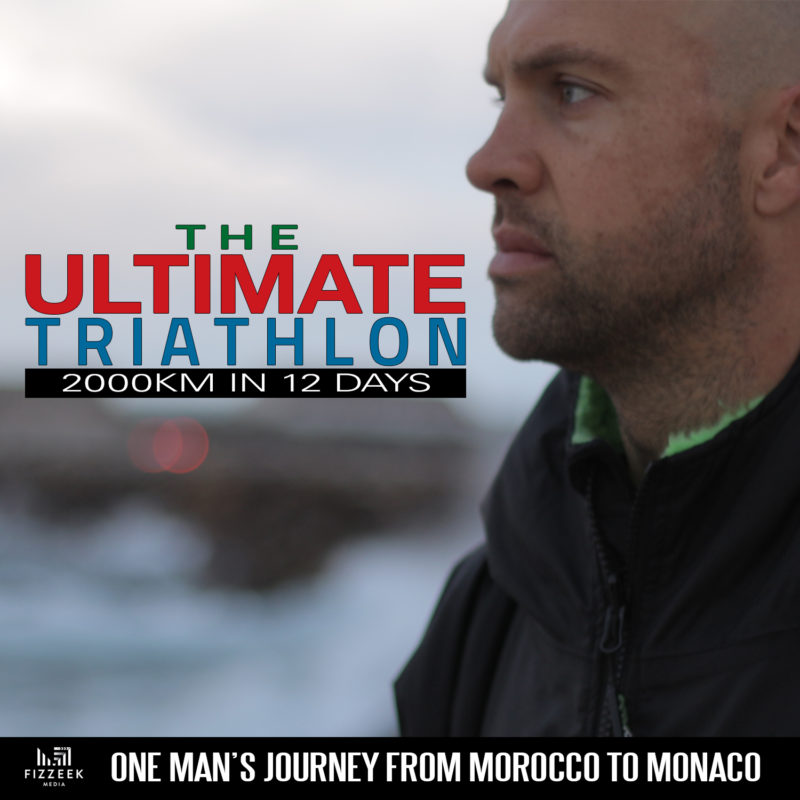 Morocco to Monaco – The Ultimate Triathlon Movie
By Team EtchRock in EtchRock
Luke Tyburski lived his dream as a professional soccer player before injury cut that dream cruelly short, a twist of fate that sent him spiralling into clinical depression. Luke then discovered his salvation and a road back to strength and sanity via the world of extreme endurance challenges.
The Ultimate Triathlon is Luke's biggest test yet. An insane 2,000km multi-sport course from Morocco to Monaco to be completed in just 12 days, it's devilish detail is all Luke's own invention and it's execution is all his to complete alone.
Experienced athletes have repeatedly told Luke it's impossible and can't be done. He's out to prove the doubters wrong on this endurance journey of a lifetime in a quest for his limits, his future and his sanity.
Swimming from Africa to Europe, cycling the entire coast of Spain and running the full coast of France, the Ultimate Triathlon is the story of one man's exceptional journey in a bid to reclaim his ordinary life. If you want to read more about Luke's preparation for the Ultimate Triathlon, you can check it out on the EtchRock blog here.
Why not come down to one of the UK screenings? Join Luke and watch his gruelling but inspirational challenge, afterwards learn what makes him tick during a Q and A session, and there will be plenty of giveaways too.  They are showing at:
18th September: Olympic Cinema, Barnes, London.
19th September: Digme Fitness, Richmond, London.
27th September: MAC Theatre, Belfast, NI.
28th September: Bingham Hotel, Richmond, London.
29th September: Hatfield Cycles, Hatfield, Hertfordshire.
5th October: Cube Cinema, Bristol.
Book your tickets at: https://www.eventbrite.co.uk/e/the-ultimate-triathlon-documentary-tickets-27373313317
*** If you miss out on attending a screening, you'll be able to download the film from The 18th of September via www.theultimatetriathlon.co or www.luketyburski.com ***
"When reaching your limits, it's only there where you'll catch a glimpse of your true potential!"
Twitter- @LukeTyburski
Facebook- The Ultimate Triathlon
Instagram- luke tyburski