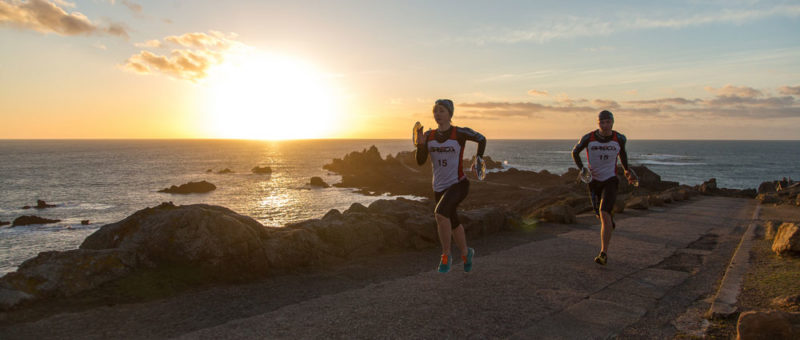 Swimrun, sounds pretty simple right? Swim, run, rest, repeat… actually, we lied about the rest part, but you get the idea! If you're ready to take on a different kind of challenge, and you can persuade one of your unsuspecting friends that they're up to the challenge too (they'll thank you for it later… maybe), then there's 5 things you should know before race day.
1. How fit do I need to be?
You don't need to be a record breaking marathon runner, but there's no 'Couch to Swimrun' app that's going to help you here. If you're new to the sport, the first question you have is probably am I fit enough? Swimrun events are not standardised distances, so spend some time researching different events and locations before you sign up. One of the big names in UK Swimruns is Breca – whose events range in difficulty with participants being able to choose between sea and lakes, mountain and coastal trail runs, and full and sprint distance courses. Organisers work with the location to decide how many kilometres of swimming and running there will be, so make sure you know exactly what you're signing up for – and plan your training appropriately. For more training advice check out Breca Swimrun's training tips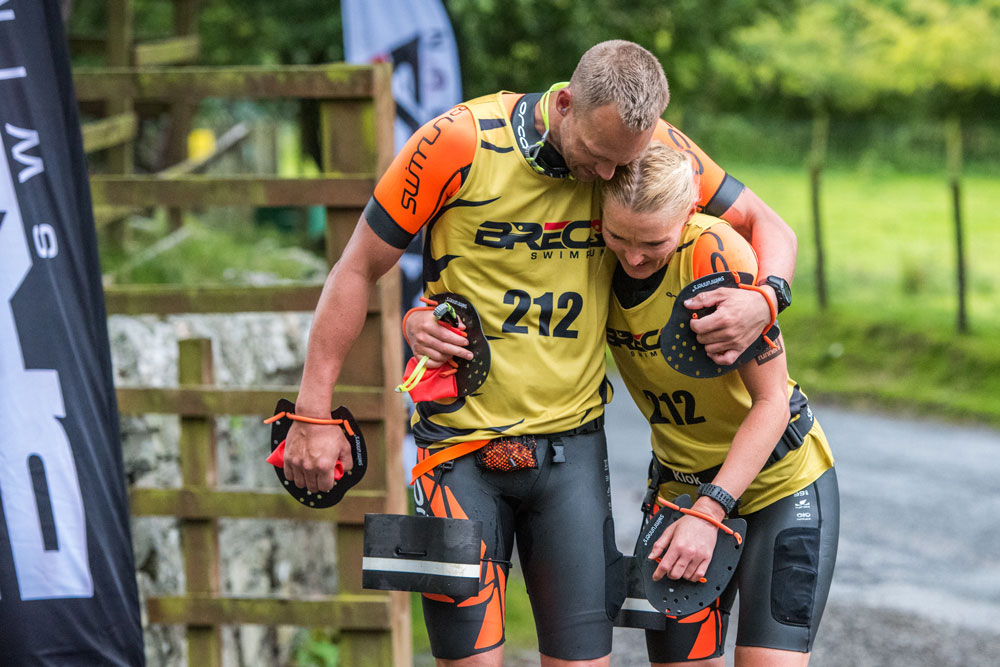 2. Getting out on the water is more important than you think
Sure you can do some of your training in your local pool, but if you do it all there, you're going to be having some serious regrets come race day. Don't fool yourself into thinking that because you can do 50 lengths in temperature controlled, flat water, with good visibility, that you're good to go… trust us on this one, and head to the coast with your wetsuit and your trail running shoes.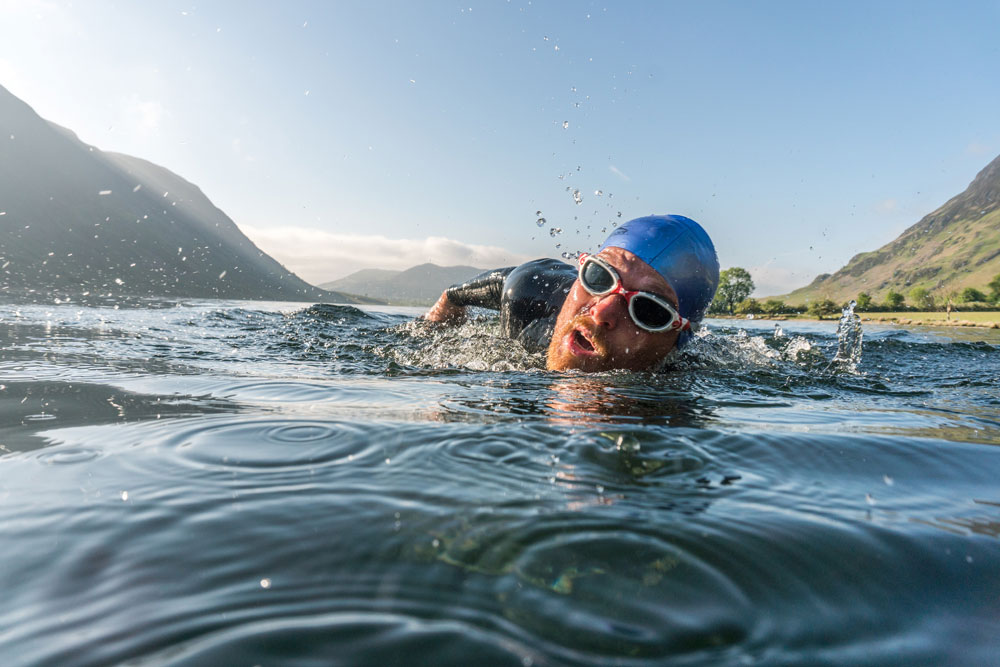 3. Choose your partner wisely
Swimruns are done in pairs for several reasons – one being safety. It can get rough out there on open waters and mountainous trails, and you're going to need to look out for each other. Partners usually need to stay within 10 metres of each other, and some use a tow rope to ensure they stick together (although not compulsory). You're also going to need some encouragement along the way – there's going to be points where you really don't like each other much, points where you wonder whose stupid idea this was, but come the finish line you'll be on such a high and already be thinking about taking on your next Swimrun together.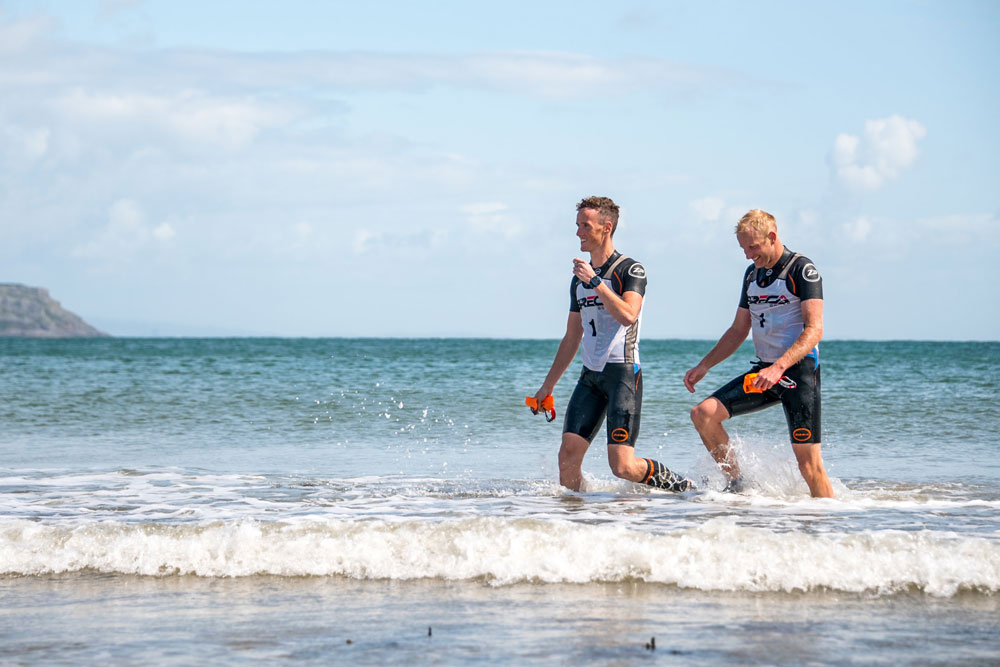 4. What do I wear?
Get ready to swim in your trainers, and run in your wetsuit. That may sound the wrong way round, but the explanation here is that there's no getting changed between each transition, so be ready to swim in what you run in, and think carefully about your choice of wetsuit and footwear. If you're not ready to invest in a Swimrun specific suit, then consider buying a second hand triathlon suit, and cutting off the arms and legs. Lightweight trail running shoes are also particularly important, and the key with this point is to make sure you practice in your gear!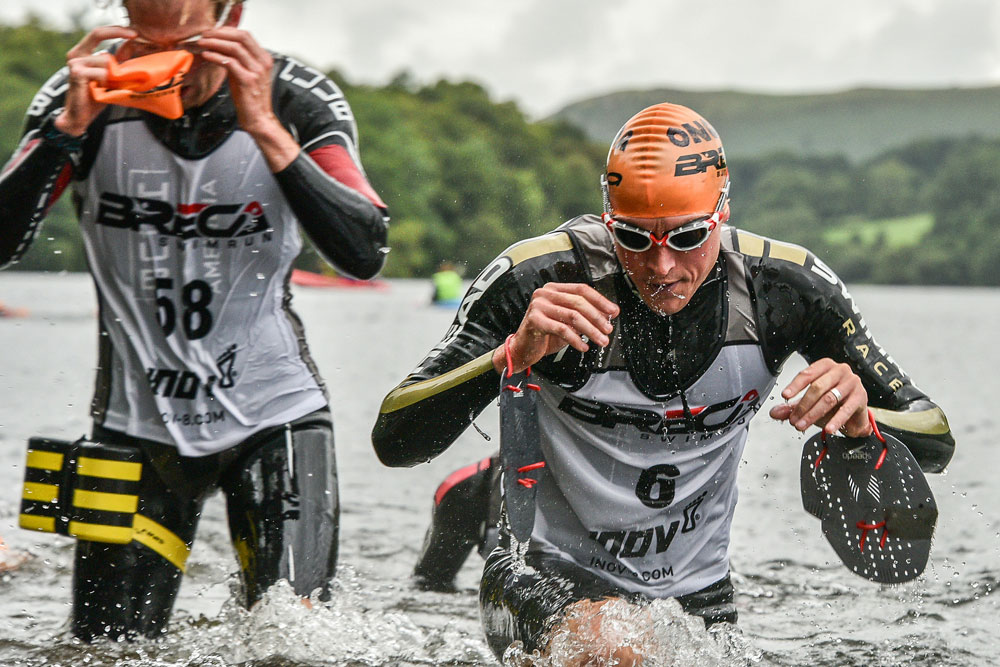 5. How long will it take?
That depends on the race, and it also depends on you. Swimrun is different to a triathlon or an Iron Man, and the difficulty of each race is determined by the location and the unpredictable forces of nature. There's going to be waves, it's going to be cold, and you're going to get tired, but if you choose Breca's Coniston event in the Lake District, there's also going to be a pub at the end! After all, the whole Swimrun concept started out as a drunken bet between two Swedes to swim and run across more than 20 islands in Stockholm's archipelago, so it's only right that you have a beer or two at the end.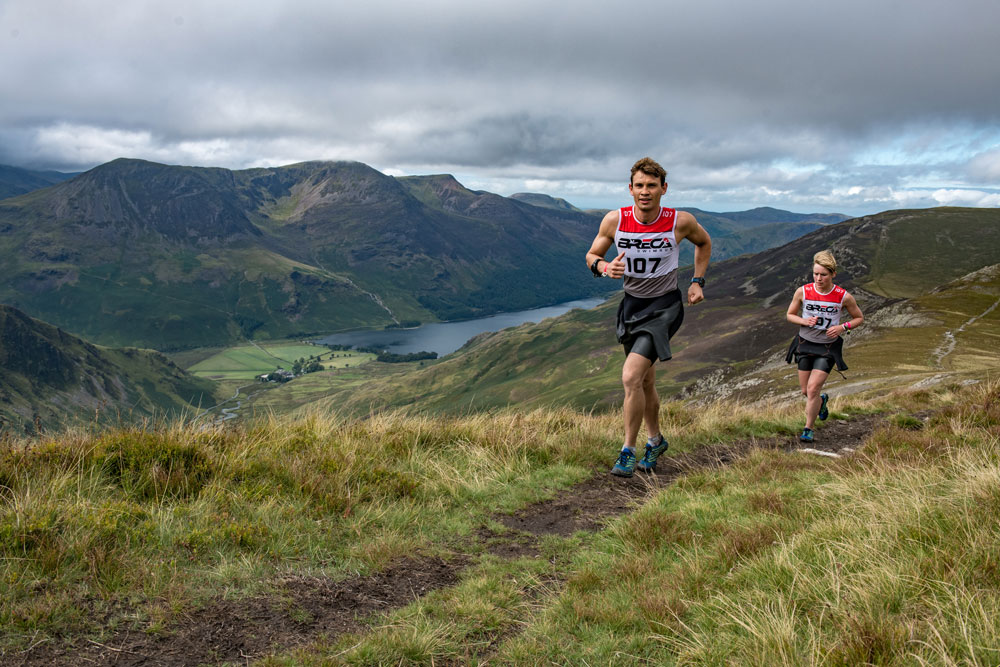 Still not sure if a swim run is for you, then head over to Breca Swimrun for some inspiration or checkout some upcoming swim run events on EtchRock