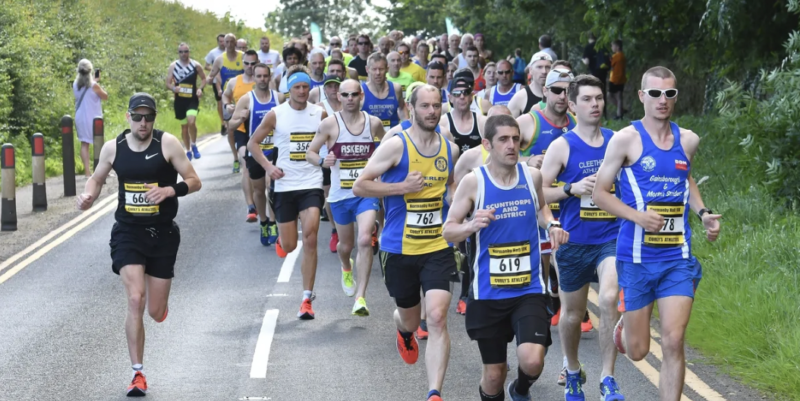 Latest posts by Bertie Lange-Hewlett
(see all)
"To be good and to do good!"
Introduction to Curly's Athletes
Curly's Athletes are an events organisation with an array of events on offer. Ranging from good old fashioned muddy adventure races to The Lincoln City Half Marathon!
based out of North Lincolnshire, their events span far and wide from Oxfordshire to Nottinghamshire.
They believe that absolutely everyone taking part is an athlete, and
that everyone is capable of great things! Curlys motto is "purpose before profit", which reflects the extensive charity work that they are involved with and financially support. Whatever your level, Curly's Athletes believe events like theirs should be for those at the top of their game, but also for those just looking to start out in the wonderful world of running.
The History of Curly's Athletes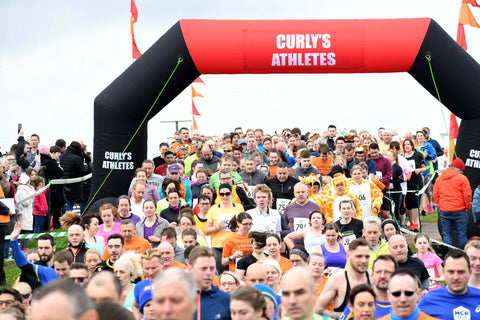 The founder, Curly (if you see his hair, you will understand why he is
called Curly) created Curly's Athletes. The company name was not
really thought of… more of a 'family joke about his nickname' but now it's sort of stuck!

Whilst working full time, he used to spend his free time volunteering,
coaching and organising small events. A surprise redundancy gave
Curly the nudge to start to build his own events and through a
combination of incredibly hard work, lot's of chatting with amazing
people (and no sleep!) Curly's Athletes was born!
The People at Curly's Athletes
There are simply loads of amazing people who make up the team Curly's Athletes.
Curly has a habit of being involved in everything, he will always be first
on site and the last to leave! His main focus is on discovering and developing their events, alongside leading the teams direction. He is an obsessive planner, building the operational plans for Curly's Athletes larger events, and exploring new ways to do things for their runners. He helps the charities in their fundraising goals and spend hours looking for best practice and opportunities for Curly's Athletes to improve. More recently he's embarked on a 'BIG GREEN' plan to help event organiser look after the environment more.
Behind the scenes is Vic, Curly's wife, who is involved with the
consultation/community work/medal and t-shirt design/packing up race
packs… She also writes all of their written materials, from information packs, fantastic blogs and our monthly newsletters!
Leading the day, Alice oversees setting up and organising new events.
She's race director on our 'fancy and quirky events'. No mean feat as
these are often the most complicated as they experiment with new ways to make the runners day perfect! Alice also supports the social media channels, creating fun an engaging content for our runners!
Looking after our runners is Anna! The amazingly friendly and
lively Anna looks after all the email questions/queries and transfers,
which is a gargantuan task as event day approaches! She also lends a
hand packing all of the race numbers with Vic!
Curlys 'rock' is Barry, their operations manager. Barry is an absolute wizard
on safety documents and all of the paperwork, making sure you have a
safe day! He leads our project management system and keeps us up to
date, so we hit event day ready to go!
He keeps the team in check, on time and makes sure our event partners
are ready to rumble!
Making it happen is the Curly's Athletes marvellous pop-up team. A squad of amazing people, who help at every event, from staking the route out, controlling different area in the event, building all of the tents/ flags to operating our PA systems, shouting at runners (nicely!), and clearing away afterwards. The pop-up team commit long hours to make sure everyone has a great day!
Last but not least, there is Ralph, Curly's dog. Ralph is a spaniel cross, first adopted as Curly's running partner. Turns out that Ralph is actually the laziest dog who loves to stay in his bed and is not a fan of running with Curly at all. While Ralph might not be racing across a finish line like Curly had hoped, he is a fantastic furry mascot, so we don't think he'll be losing his job anytime soon.
Standout Events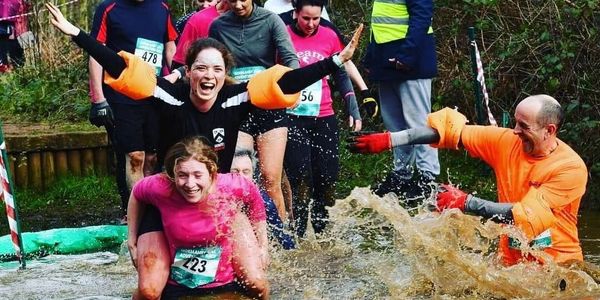 All of Curly's Athletes events stand out in our opinion, and all will be enjoyed by any runner. If you're after an amazing atmosphere, we cannot speak highly enough of Run For Wildlife. This event (a 5k or 10k), based out of Yorkshire Wildlife Park is an absolute belter and definitely worth it! This event is a favourite of ours (and the team at Curly's Athletes!). The team has seen this event grow and grow, along with the location. The Wildlife Park initially started out as a horse riding centre, but has now turned into an amazing walk-through safari!
Who wouldn't want to run through a safari? Don't worry though, we promise you won't get eaten by lions!
This event also fundraises for The Wildlife Foundation, which supports
wild animals worldwide, a cause close to Curly's Athletes hearts.
Things Happening in the Future
Curly's Athletes have some incredibly inspiring events coming up! After a tough couple of years for every event organiser, Curly's have battled through and not only kept some great events on their calendar, but also added to their race calendar. Starting with the Blenheim 'hedgehog' 10k, a new marathon and ultra in 2023 and even more in the pipeline! This is a special event, because it'll be the first time it will go ahead after two years of being cancelled (due to COVID-19.) We know this event will be worth the wait!
Another highly anticipated event is the Lincoln City Half Marathon. This is a special event because it'll be the first time it is happening after two years of being cancelled due to COVID-19. We know this event will be worth the wait!
As big believers in trying to be as environmentally conscious as possible, next Spring, they will hold The Big Green Marathon, a first in the biz! This will focus on doing everything they can to minimise their impact on the environment that an event may bring. Everything about this event will be recyclable, reusable and most importantly, sustainable. Helping the environment and participating in a marathon, what's not to love?