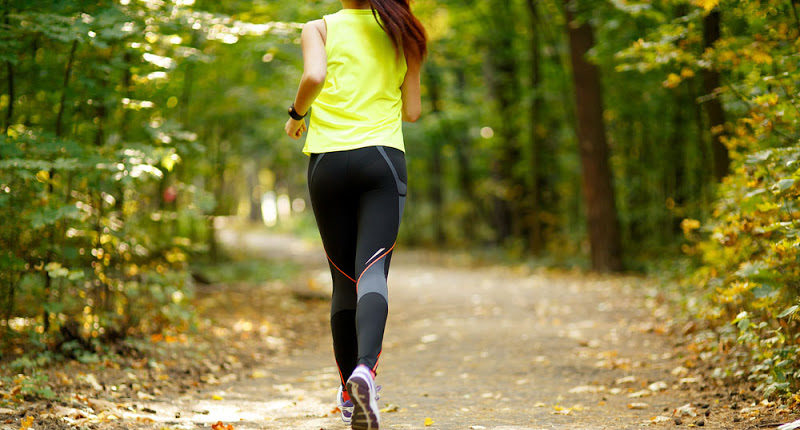 Latest posts by Bertie Lange-Hewlett
(see all)
Need some tips on how to get into running? Check out below, get out there and discover the world of running! 🏃‍♂️
Start Small
As with most exercise, starting small is a very good idea. You don't want to bite off more than you can chew too early. There are two main reasons for this. Firstly injury is an obvious way of stopping you from running before you've even got into your stride (pardon the pun). Keep it slow and simple to start.
Another reason to take it slow is for the sake of motivation. If you start your first run wanting to conquer 20 miles, you'll just end up disappointed. Getting into running is a process. We don't want to fall at the first hurdle…
Have Goals
Goals are so important when getting into running. If you don't have goals, you can easily let your motivation slip and lose sight of why you're running in the first place.
Your goals can be pretty much anything you like. Just make sure they're realistic. For example, your goal could be time-based, distanced based or both! These goals should not be too achievable, but just enough to challenge you week in week out.
Start working towards completing 5km, then try quicker times, then 10km and so on and so on. Couch to 5K is a good place to start.
Keeping it small doesn't mean that you can't have long term goals. Long term goals are a fantastic way of keeping the smaller goals relevant. It could be easier for you to set your long term goal, then filter it down into smaller goals. At the end of the day, it's what suits you best.
Make It Fun
Running, to start with can feel a bit like a chore. If you are struggling to keep motivated whilst on your mission to get into running, and the goals aren't helping much, then definitely try and make running fun.
Running with friends can be the perfect way to make your runs more enjoyable. Having a pal with you can help with motivation and keep you on track to smashing your targets. Friends can also take your focus off yourself. In some cases, constantly looking at your watch or smartphone can be damaging to your progress, so a friend is great for taking the attention away from the tech and keeping it on the run.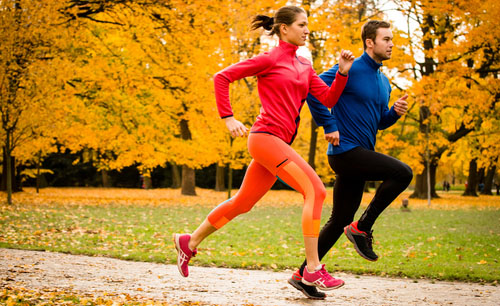 After you're comfortable with running, there are lots of fun events for you and your friends to take part in, and maybe even fundraise for a charity! Fun runs and mud runs are great ways to put all of your practice into action so check them out.
Changing It Up With Technology
Similar to making it fun, your runs need not be the same old route you always run. Changing route is a good idea if your normal route has become slightly boring. This is where technology becomes helpful.
Strava is just one example of a running app that allows you to take your running to the next level. Not only can you interact with friends and other runners, but you can also see different running routes. This means your route is planned, for a known distance. Apps like Strava let you keep records too, so you can never lose sight of your progress.
Friends can give you kudos as well as an added bonus! A little tap on the back can go a long way!
If you're running solo, try listening to music. Music can be a great way to distract yourself from your run or motivate you even further.
Join a Running Club
Joining a running club is another great way to enter the running life. Running clubs offer new routes, new friends and fresh motivation.
To start with, running clubs have loads of different levels and can show you new routes in your local area that are guaranteed to be suitable for your experience. Club members all have a common interest, so you'll be alongside like minded people.
Running clubs can also add routine to your running. If you're struggling to keep up a regular running pattern, then a running club can be perfect for setting you up with a weekly plan. Finding the right running group in important, so you stay motivated to keep going.
Why Get Into Running
This could seem like an obvious one, of course running is good for your physical health, but do you know exactly how good it is for you?
Major illness is a health scare that nobody wants, and running is an amazing way of reducing the risk. Coronary heart disease, type 2 diabetes and cancer dangers are massively reduced if you keep fit and healthy and running is one of the best ways to keep fit and healthy.
Day to day life can be improved drastically with good physical health. Starting a running routine is the ideal way to boost physical fitness and health and reduce risk later on in life.
Mental health is just as important. Running, fresh air and natural light can all boost your mental health and ward off the likes of anxiety and depression.
The winter months can see a rise in those thoughts and feelings and running is a great way to combat them. Running in the winter months can be its own challenge, but don't worry, we've got tips for that too!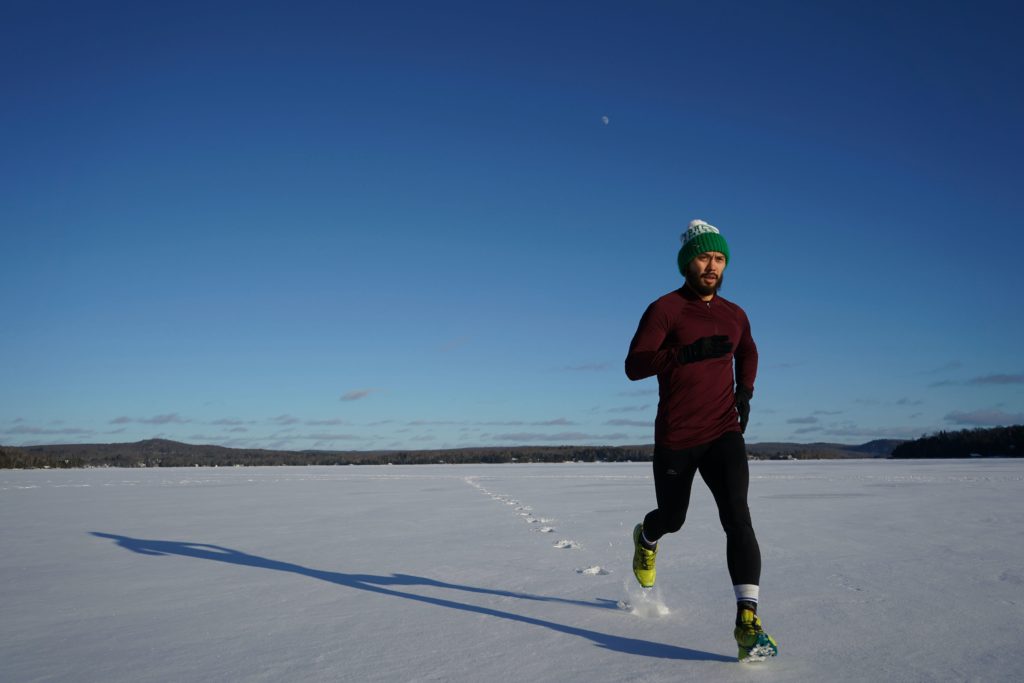 If you're ready to take on a new challenge, then check out EtchRock and discover your next running event, be it fun runs, mud runs, half and full marathons or something else.