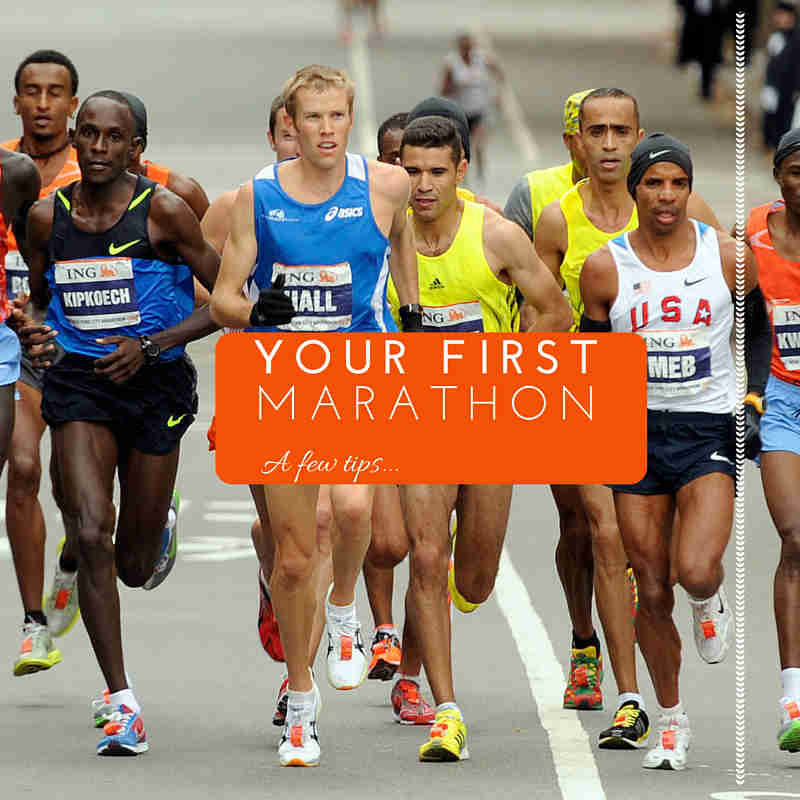 We are now officially 81 days away from the Virgin London Marathon. This prestigious event has been running every April since 1981. If you were one of the people lucky enough to secure a place, you will be joining 30,000 other runners in one of the most illustrious races in the world.
What if this is your first marathon? Are you completely ready for it? Has your training slipped over the holiday period? Have you managed to run a full 26.2 miles in your preparation yet? If any of the above questions are weighing you down, here are a few key pointers for first time runners that should steer you onto the right track!
Motivation:
If running a marathon for the first time, you will need to build mental stamina for both the race and your training. I'm not going to sugar coat this, the race is extremely hard! This is especially true for first time runners. It is incredibly easy to become unmotivated in your training period, but the more you battle through the tough times and show perseverance, the quicker you will develop a 'will not stop' mindset to get you through the race. The race is an extremely emotional experience and the more prepared you are mentally, means you can focus your attention on finishing the event.
Your Goals:
Everyone running the marathon has a reason for doing so. The beauty about this race is that so many people run it for so many different causes. It is important to always keep reminding yourself as to why you are running. Whether it be for a charity close to your heart, to set a new PB or another tick off the bucket list, never forget why you are putting yourself through this pain! When feeling tired and exhausted, reminding yourself of why you're doing this can be a great motivational shot in the arm.
Nutrition:
When running a full marathon, it takes an incredible toll on your body. Imagine yourself as a car, and to travel a long distance you need fuel. Carbohydrates are the bodies fuel. Some of your dieting friends may be saying, "No carbs after 7pm". Not for you. In the build up to the race, about 60-70% of daily your intake should be made up of carbs. This is what your body will break down for energy. It is also important to consume a fair share of protein, especially post training. This helps with recovery and making sure your muscles are ready for the next training session.
Running Gear:
It is a great idea to do some research in your training about what you will wear on race day. Don't just pull something out of the closet and hope for the best. Make sure you have the right pair of running trainers, there are many different types for different styles of runner so visit your local specialist store to find out what works best for you. Dress light and loose, you will be sweating a great deal so don't wear clothes that will lock it all in. Have a selection of outfits that depend on the weather so you can be ready for any scenario.
Hydration:
During running, water and electrolytes are lost via sweating. During a marathon you can expect to loose anywhere between 1-2.5 litres of water an hour. Whilst it is not necessary to try and ingest the same amount of fluids you have lost during the race, you must top up regularly or else your performance could suffer. Try and consume about 200ml of water every 15-20 mins. You don't want to be running on a belly full of fluids!
Everyone has individual training needs, luckily there are a great host of sources out there that will be able to help you towards your goal. Make sure to make the most of them and see you in April!
Why not let us know about your marathon experience? Have you got a marathon coming up? We'd love to hear from you!
Team EtchRock