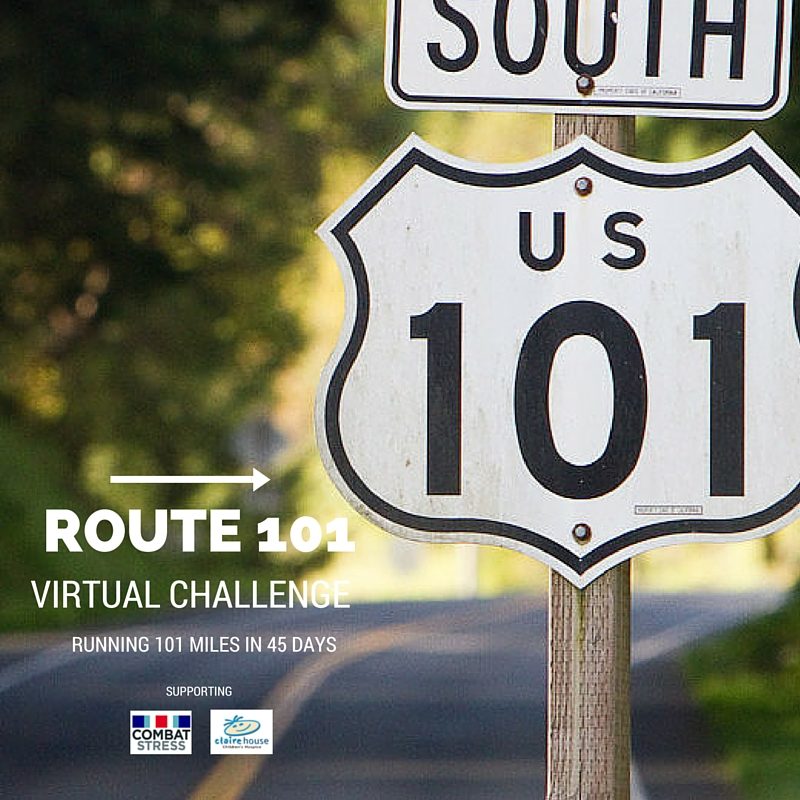 The Route 101 Virtual Challenge
On Saturday the 30th July, avid runner Stuart Repon-Ness will be taking on the challenge of a lifetime as he runs the west coast of the United States. His route will take him from Seattle, Washington all the way down Route 101 to San Diego, California in 45 days or less. Stuart will cover around 30 miles a day on his trip and is running completely unsupported.
To all those family, friends and supporters back at home that would love a way to take part in the challenge, Stuart has created the virtual #Route101Challenge on EtchRock. Your challenge is to run 101 miles within 45 days from Saturday 30th July. Log your miles daily from your own runs on the challenge page, get social and share your training with your friends and followers on Facebook and Twitter by using the #Route101Challenge so they can see the support you are giving Stu and help spread the word of the amazing work he is doing.
If you would like to support Stuart's challenge, there are many ways that you can do so. First off, you can donate to his challenge on his VirginMoney page. If you want to send him a message of support, you can find him on his Twitter, Facebook or Instagram. You can also check out his challenge website at StusRunning.com.
We got the chance to sit down with Stuart for an interview in early February as he began his training, you can check it out here.
Are you inspired by Stuart's story? Has it brought about a desire for a big challenge? Let us know what your next challenge will be on our Facebook orTwitter page!