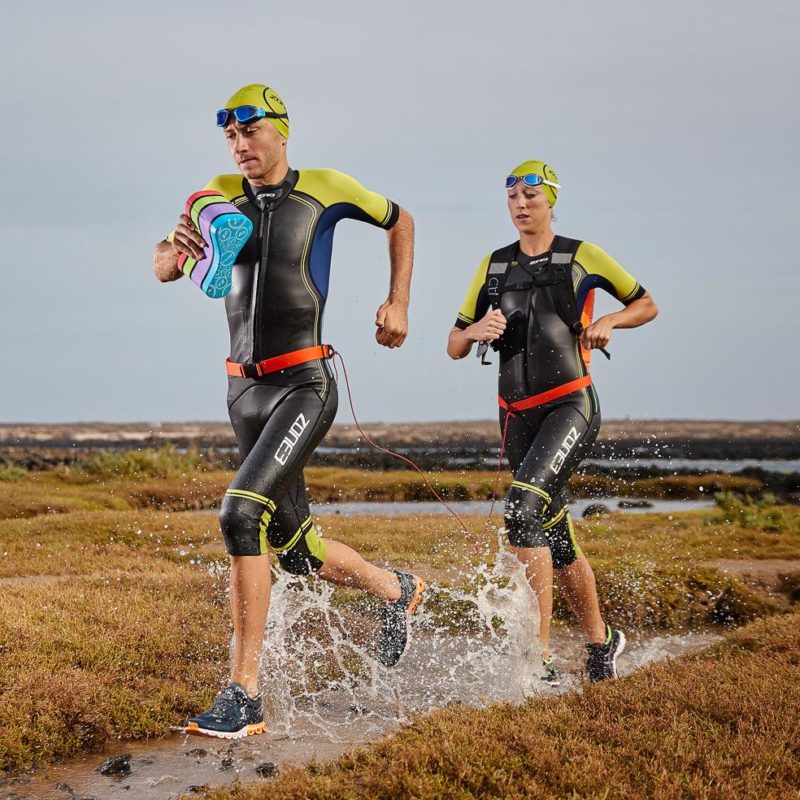 Latest posts by Jason @EtchRock
(see all)
With most Swimrun events requiring you to wear a wetsuit, it's arguably the #1 piece of kit most swim runners will consider when looking to take on a race. You can wear any Tri wetsuit, but consider that you'll be wearing it for the whole race including the runs, not just the swims, and you'll realise it may be worth investing in a specific swimrun wetsuit. Swimrun wetsuits are designed specifically for swimrun competitions, adapting to the needs of both running and swimming. They allow for extra buoyancy, without limiting your freedom of movement when running, as well as other features designed for this multi discipline sport.
A few things to consider when looking for a swimrun wetsuit. 
Zippers: Most Tri wetsuits just have a back zip, whereas swimrun wetsuits have a front zip which will allow you to constantly regulate your temperature throughout the race. Swimruns are usually cold in the water and really hot on the runs, so allowing yourself to easily adjust your wetsuit throughout the race will help more than you can imagine.
Colour: There are two main things to consider when looking at colours on your wetsuit and it's not just about what you think looks good. The first, is that the more black you have on a wetsuit, the less visible you will be in the water. If you want to be more visible, then opt for a brand that has colour on their design, the brighter the better! The second thing to consider, is that the more black neoprene a wetsuit has, the more it will insulate you (and of course black absorbs the heat).
Pockets: Most swimrun events ask everyone to carry mandatory equipment, such as a whistle, map and compass. But you may want to carry gels or other small items so having pockets in your wetsuit is a great idea for that much needed storage.
Rubber seals: Having fitted seals at the arms and legs to keep water out is a great feature for a wetsuit. If you've ever had water in your wetsuit while swimming and had to interrupt your strokes to adjust yourself, then you'll really appreciate these.
Removable sleeves: Some swimrun wetsuits feature removable sleeves so you can put them on or take them off, depending on what you feel comfortable with on race day.
Thickness: The thickness of the neoprene on a swimrun wetsuit can vary a lot to help with movement and buoyancy. Flexible material around the shoulders and thighs will aid swimming and running, while thicker neoprene on the body and front of the upper legs will provide extra buoyancy which will help if swimming in shoes.
Built-in whistle: Mandatory for swimrun races, and it won't get in your way during the race
Each brand of wetsuit has a different shape and sizing, so be sure to find one that suits your body shape. Check out a few of these brands for options: Yonda, Zone3, Orca, Huub, Ark.
With so many Swimrun events scheduled for September and October, you deserve the opportunity to race in the best kit available. Save 60% on all Zone3 Swimrun wetsuits, including their Evolution and Versa specialist Swimrun wetsuits.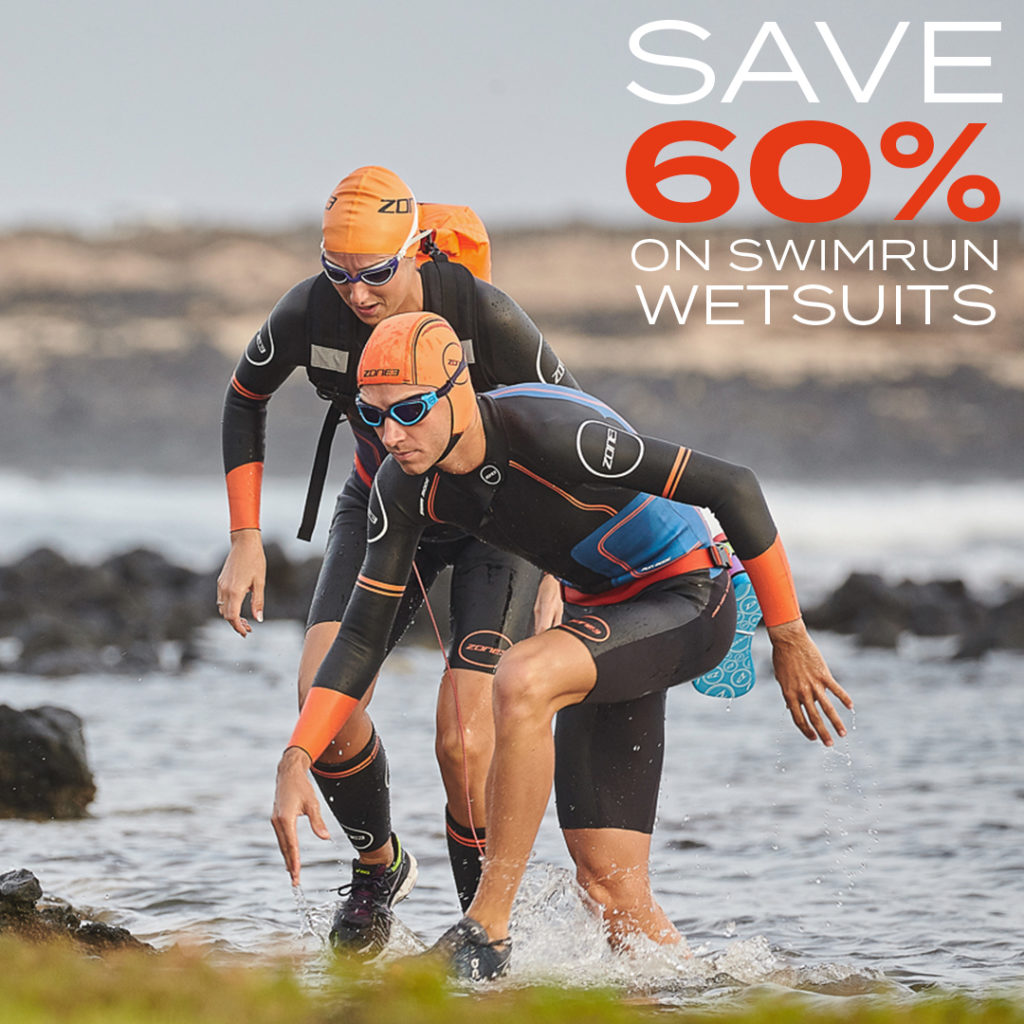 Looking for a swimrun event? Why not check out some swimruns by our friends over at Wild Running, Breca Swim Run or Swim Oxford.