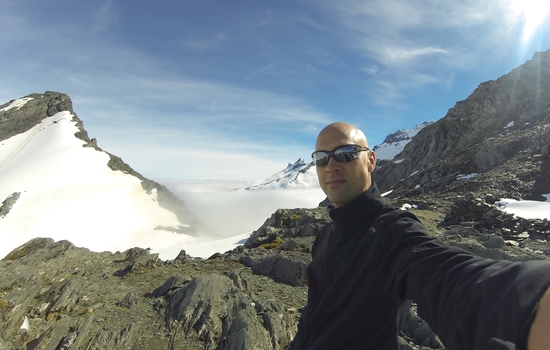 Bio
Luke is a highly driven individual, who follows his mantra "live life everyday."
Starting out life as a footballer, but four years ago, he sustained multiple injuries, which ended his career, and triggered his ongoing battle with depression. Luke discovered a lifeline through going on physically demanding adventures; The Endurance Adventurer was born. 
To just highlight his journey, firstly, Luke completed the Marathon des Sables, followed by living with some elite Nepalese ultra runners and their families in rural Nepal, before completing The Mount Everest Ultra.
Continually wanting to learn new skills, Luke cycled over 400 kilometres in a day to the UK's South West coastline, to simply learn how to surf the following day.
Always looking for adventure, Luke found himself running for survival through a Chinese forest when he ran out of food and water with a plane to catch. In 2014 Luke became a triathlete by crossing the finishing line of Double Brutal Extreme Triathlon after 35 hours in this 465-kilometre race through the hills of Snowdonia national Park.
In November 2015, Luke completed the world's first, self-created, Ultimate Triathlon. This 2000km in 12-day swim, cycle, and run from Morocco to Monaco tested Luke both physically and mentally to his limits and beyond!
Luke is also a real food cook, and is regularly booked to speak about his endeavours, inspiring others to live their own lives every single day while getting out of their comfort zones as much as possible.
Other Elites