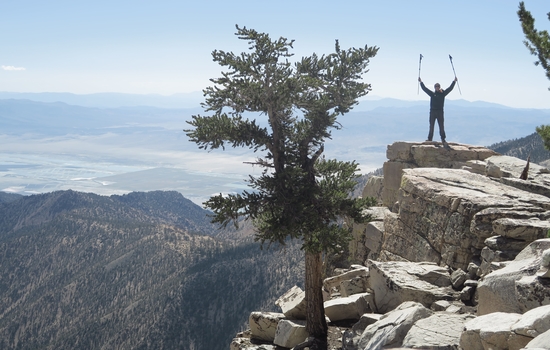 Bio
Charlie is always on the lookout for the next big adventure. After completing a coast to coast trek across the Pyrenees mountain range in 2013, he discovered his love of being alone in the wilderness and found that he thrived on intense physical and mental challenges and pushing himself to his limits.
His biggest challenge yet came in April 2016, when he set out from the Mexican border to walk 2650 miles to Canada, travelling the entire length of America. His trek took him across the Mojave Desert and the snowy Sierra Nevada mountains in California, through the forests and lava fields of Oregon and the rainy, misty peaks of Washington before 144 days later, he finally made it to the Canadian border.
Along his journey he had run-ins with mountain lions, rattlesnakes and bears. He forded torrential rivers and crossed numerous high mountain passes. He endured severe cold, heat, dehydration and extreme hunger, losing 15kg in body weight in under five months.
Charlie is very vocal about his passion for mental health and used his walk to raise awareness and nearly £4000 for SANE mental health charity. Having gone through his own private battle with depression and anxiety, Charlie found the answer in endurance challenges. He found the isolation, focus and sheer single-mindedness required to be a therapeutic way of dealing with his issues and has never looked back.
Charlie holds regular talks about his trips with an aim to inspiring those who are struggling with physical or mental obstacles to get out of their comfort zones, strive to find their own personal limits and experience the benefits of adventure.
The next challenge on the cards is a 1500 mile bike ride from Gibraltar to London, which you can read about on his website.
Other Elites