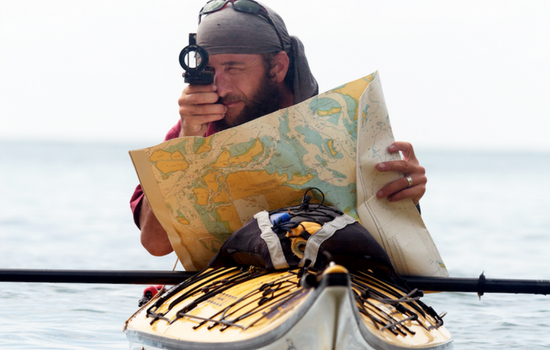 Bio
"Arguably, the most remarkable adventurer in the world today." —THE DAILY MAIL
Jason Lewis is an explorer, author, and sustainability campaigner. He is recognized by Guinness World Records as the first person to circumnavigate the Earth using only human power: walking, cycling, and inline skating five continents, and kayaking, swimming, rowing, and pedalling a boat across the rivers, seas, and oceans. Taking thirteen years to complete, the 46,505-mile journey was hailed "the last great first for circumnavigation" by the London Sunday Times.
MEDIA & HONOURS
He was nominated The Times inGear Man of the Year (2007), the Land Rover Toughest Sportsperson of the Year, and featured as one of Sport Magazine's Athletes of the Year. A Fellow of London University, the Royal Geographical Society, and The Explorers Club, he has appeared on numerous television and talk shows, including The Tonight Show with Jay Leno (NBC), CBS This Morning, and Long Way Down with actors Ewan McGregor and Charley Boorman.
CAUSE
Adventure is about much more than just records or firsts for Jason. Visiting more than 900 schools in 37 countries to date, involving thousands of students in a variety of programmes in conjunction with UNESCO's Associated Schools Program Network, he uses human-powered journeys to promote world citizenship, zero carbon emission travel, and awareness of individual lifestyle choices on the health of the planet.
BOOKS & AWARDS
A frequent contributor to magazines (Men's Fitness, Sports Illustrated, Outside Magazine, Geographical) and travel books (Chicken Soup for the Traveler's Soul, HCI, 2002; Flightless, Incredible Journeys Without Leaving the Ground, Lonely Planet, 2008; The Modern Explorers, Thames & Hudson, 2013), Jason is the author of The Expedition trilogy (BillyFish Books, 2012/13/16): Dark Waters, The Seed Buried Deep, and To The Brink.
Other Elites