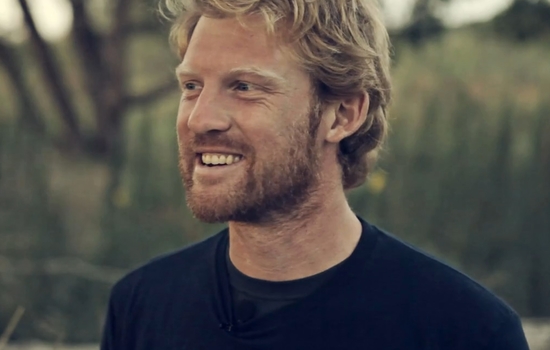 Bio
Since quitting a job as a really bad graphic designer in 2005, Dave Cornthwaite has developed a successful career based around his passions.  At the core, he is a record-breaking adventurer who has travelled over 19,000 miles in eleven journeys as part of his groundbreaking Expedition1000 project: 25 journeys of 1000 miles or more, each using a different form of non-motorised transport.
Dave has written three books: the bestselling Life in the Slow Lane, a hapless search for love in Date, and BoardFree, the story of how he left his job to skateboard further than anyone ever had.
His uniquely entertaining and motivational keynote presentations have been enjoyed on sixcontinents and his passionate advocacy of the word YES has contributed to the sprouting of countless adventures worldwide, big and small.
In between adventures Dave is committed to enabling others to reach their own potential and a life fully realised through social journeys, workshops, group expeditions and mindset-shaping projects. He runs a social enterprise called SayYesMore and a community of doers called The YesTribe, as well as annual Exploring Mindset paddles down the Mississippi 
If his enthusiasm for simple living, the power of adventure for good and the glorious pursuit of enjoying Mondays isn't enough to get you ready for a new challenge, nothing will.
Other Elites