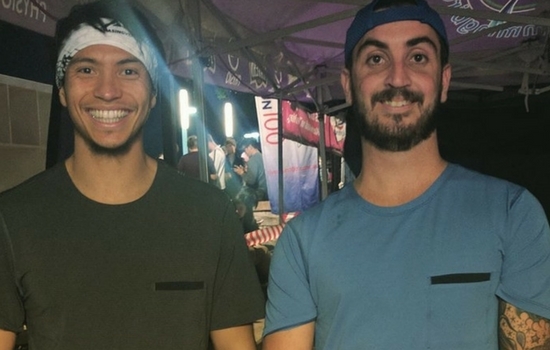 Bio
Christopher Evans (Tofes) & Antony Sedman (Ant) a.k.a. 'The Wounded Pelicans' - two 24 y/o Gold Coast boys running 38+ endurance events in 2016 to raise $20k toward cancer research & awareness for Cancer Council QLD. The endurance duo took up marathon running last year to stay fit and decided this year to run for a charity and see how far they could push their bodies by competing in as many events as possible while helping people along the way.
With their 38 endurance events, they've decided to really get out of the comfort zone and partake in some really tough challenges. Some of the events on their schedule include multiple 100km ultramarathons, the infamous 96km Kokoda Trail, a 100mile ultramarathon, and even a 24hour treadmill challenge.
As of next year, the two lads will be partaking in several mammoth endurance events including a GC to Sydney Run then bike back (2000km+), an ironman triathlon, and are even heading over to Mt Everest to summit Island Peak (20,305ft) then running a 62km ultramarathon from base camp (world's highest ultramarathon).
Besides enjoying these endurance events, Chris and Ant aim to inspire people to get out of the comfort zone and to be continually striving for more.
Other Elites