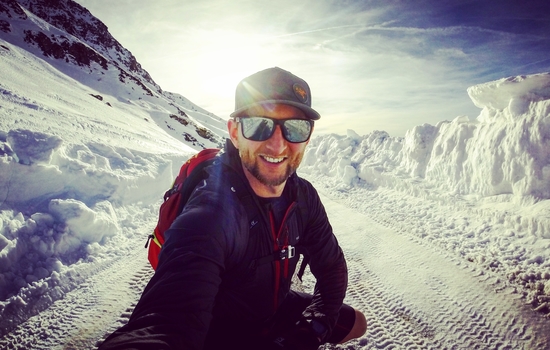 Bio
Dan is on a quiet personal mission: to support others to get their lives off the ropes so that collectively we can show future generations how it's done.
Since being diagnosed with Bipolar Disorder following a full-scale manic episode in Italy in 2012, Dan's been channelling his infectious energy & enthusiasm towards sharing his story with any audience that will have him, all in the hope of encouraging others (particularly guys) to speak up when they're struggling the most.
Now five years on from his diagnosis, Dan's gearing up for his biggest platform yet as he prepares to run 1250-miles self-supported from Rome To Home.
Using adventure-running as just one platform to share his story, Dan blogs, speaks and shares the raw account of his experiences through as many channels as possible – experiences which have included believing he was 'the chosen one' and preaching from the middle lane of a major motorway (not recommended), battling the severe depression and suicidal thoughts which followed, and what steps he's taken since 2012 to get himself back to the positive and spirited place which we find him in today.  
Dan's wish is to not only give hope to others suffering with mental health issues that they can absolutely live life to the full with the right love, support & professional guidance in place, but to encourage all of us to cultivate the time, space and capacity to pay attention to what really matters most in all our lives, so as we can all learn to keep our lives off the ropes and collectively lead the way to a more caring, empathetic and happier world for generations to come.
A Salomon Brand Ambassador, Alpine Ski Instructor, former national-standard Lacrosse Player, award-wining volunteer and professional fundraiser, Dan has always lived and breathed the power of sport for social change, and it's in 2017 where we welcome Dan as an EtchRock Elite as he extends this passion for sport in to the world of adventure.
Other Elites