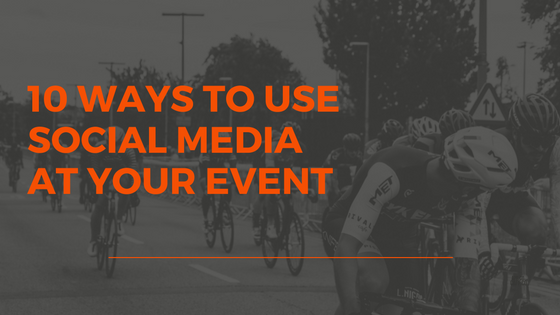 10 ways to use social media at events

Latest posts by Team EtchRock
(see all)
Tips on how to use social media at events
Having a social media presence at your event not only adds another dimension to engage with your participants, it also offers you a host of benefits post-event too.
Long after the event has ended, you can use the content that was created to help you promote your business for months to come.
Here are 10 ways to use social media at events to make yours stand out from the crowd.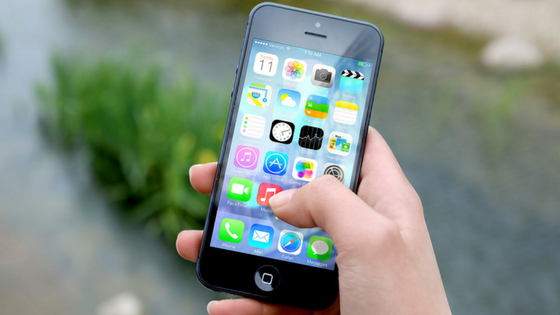 Use hashtags
#Obvious?! As an event marketer, I'm sure you are aware of the use of hashtags at events. But unless it is part of a broader strategy, they offer little use.
Make sure you create and start using your hashtag early so your audience can become aware. Prompt your participants to use the hashtag in ways that it will get maximum exposure. When people upload their organic content surrounding your hashtag, it gives your event a visual story and can act as a promotional tool online.
About to start @oxfordhalf for virtual run @the401challenge #marathon401 #401runwithben pic.twitter.com/ablnWw6BHZ

— Jd (A920676) (@jpedders21) October 9, 2016
401 marathon runner, Ben Smith created his own virtual marathon to raise funds for his challenge. He asked runners to post a picture of their run when they finished, using the hashtag #401RunWithBen. This hashtag helped him create a community online connected to #401RunWithBen without even hosting a live event!
Use props
If people didn't get or missed your messaging online, then they won't know the hashtags surrounding your event.
Having props around your event that let people know what hashtags to use are great as prompts to get people to take the conversation online.
Having fun props like this Instagram cutout is a great way to encourage people to start using social media at events and creating shareable content.
#Event#Marketingtip. Fill your Socialfeed. #Snappeople with the latest #instagram / #Snapchat cutouts #TalktoSnappic.twitter.com/qyNbtQ8Phi

— Snap Ireland (@SnapIreland) July 15, 2016
Go live
With today's technology, you can now live stream events using platforms like Facebook and Periscope.
Give your audience a look behind the scenes, a close up of the finish line or interviews with some of your participants. This provides an experience for those that couldn't make it on the day and adds another dimension for those that are.
Also, getting an inside look of an event will help those that haven't attended to move further along the way to making a purchasing decision.
LIVE on #Periscope: Nokia Chairman Risto Siilasmaa shares his thoughts at #Slush16. https://t.co/5eCCkhk0so

— Nokia (@nokia) November 30, 2016
Have a takeover
Snapchat takeovers are becoming the biggest thing in social media at events. Brands of all size are getting high profile people to 'take over' their Snapchat account and post their content throughout the course of an event.
Doing this allows you to reach a whole new audience and gives viewers content of an influencer interacting with your brand.
See if you can find a relevant person who could bring a whole new audience to your social media platforms by taking over your Snapchat.
Host a competition
One sure fire way to get people involved on social media whilst at your event is by hosting a competition.
Competitions are a highly effective form of generating buzz and engaging with your audience online. Not only can a competition increase your followers and give your attendees something to get involved in, but also a well thought-out competition can considerably push awareness of your brand further than your event.
Some examples of prizes for competitions that you can host include a behind the scenes tour, tickets to the next event or branded products.
Ask people to like and share the competition to expand your reach past those in attendance at your event.
Provide customer support
Newbies may have questions and dependent on the event, it can be hard to get answers. Make your social accounts a hub of information. Invite people to direct their queries towards your social platforms.
Obviously this requires you to allocate some resources there. Make sure you have a team at the ready to help with any issues that may arise.
Having an online presence will also allow your team to get an inside to how your event is going through your participant's posts.
Content areas
Have a place where people can take their own photos in front of a backdrop that contains your branding.
Combining the organic nature of the users content with your branded background gives you a great piece of sharable content.
Testimonials have and always will be one of the most successful marketing methods. Shots of your participants having fun and interacting with your brand gives people a 'visual testimonial' when deciding if your event sounds good.
There is only one way to make this weekends @TheNuclearRaces any better!! And that's to do it with three amazing @ukMuddQueens ! #LoveMudpic.twitter.com/xxuyvZQ0XW

— Mudd Kings (@MuddKings) November 13, 2016
Team up with partners
Have any event sponsors or partners? Get together early and work on a joint campaign to use social media at your event.
Any of the above methods mentioned in this post can be used in conjunction with a brand partner. Competitions, hashtags and Snapchat take overs are great examples of joint promotion tools that can amplify your message.
This will benefit both parties and will further enhance the experience that you can provide your attendees.
Interact using polls
Interact with your audience and do a bit of market research at the same time!
Twitter has functionality that allows you to easily ask your followers a question in the form of a poll.
Have a mixture of questions ready that are relevant for your event. Find out what are peoples favourite part of the event was, what they think of a new addition or what they would like to see next time.
We're at #CES2016 & letting you choose what we cover. Vote now and watch our Periscope tomorrow!

— Amazon (@amazon) January 7, 2016
Have a plan
More important than all the previous is to have a plan. Without having an actionable plan, elements will fall by the wayside.
Take advantage of sites like Hootsuite and Postcron that allow you to schedule posts in advance. Do as much as possible before the event so that you can focus all your attention where necessary on the day.
Don't try and do it all alone either! All the content that you will create will be invaluable in extending the life of your event. Invest the right amount of resources in managing the process. The more hands on deck, the better!
Having social media at events has become an industry norm and it is important to work on your own strategy. Try different combinations of methods to see what works for you, look at different events in different sectors for inspiration and put you own spin on it.
Have we left anything out? Share your top tips for using social media at events in the comments below.
Don't forget to subscribe to be kept up to date with the latest event management news!
Team Etchrock