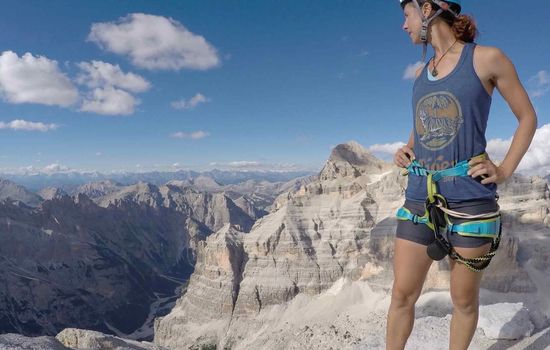 Bio
Derby born Emma Timmis has been a lover of the outdoors from a young age, spending her childhood climbing trees and digging in the dirt.  At the age of 27 she became the first female to run the Freedom Trail, a 2,400km rough track from Durban to Cape Town in South Africa.  This later lead on to running West to East across Africa, from Namibia to Mozambique.  This mammoth run took 89 days, covering the distance of 94 marathons, almost 4,000km.
Eager to try out all types of adventure and with a passion for physical activity Emma has completed multiple expeditions including rollerskating across the Netherlands and cycling to the Dolomites in northern Italy to tackle long, multi-pitch rock climbing (then cycling back). She has also walked the 670km Australian Alpine Walking Track solo and unsupported, over 24 days at the beginning of 2016.
Emma has a passion for travel and loves to combine her physical challenges with exploring new countries and cultures.
Other Elites