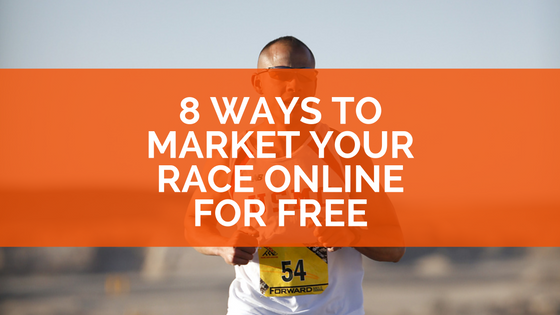 Latest posts by Team EtchRock
(see all)
Tips to market your race online for free
With participation in races at an all time high, competition couldn't be higher to get participants to buy tickets. The majority of event organisers already have a plan in place for their paid advertising, but it is also important to have a series of cost effective ways to market your race online to amplify your reach.
In this post we look at 10 ways you can market your race online without breaking the bank.
Social Media
Social media is the first place any event organiser should start when looking to marketing your event online. Go to where your target audience is and start promoting there. Use social scheduling tools such as Hootsuite and Postcron to schedule your posts in advance to take the hassle out of updating your profiles everyday.
Use hashtags that are popular in your community and that are relevant to your classification of event. For instance, if I was hosting a running event in the UK, I would be using #UKRunChat on my promotional posts as it is a popular hashtag among runners.
Stuck on which social platform to use to begin promoting? Check out our guide on where should I promote my event.
Email
You should be collecting the contact details of people that have already attended or have an interest in your race. These people have already had exposure to your brand and will be able to make purchasing decisions quicker based on their previous experiences.
Look to target this group of people early and often in the build up to your next event. Race announcements, early bird prices and post-race content are great reasons to send an email to your database. Just don't do it too often, as you don't want to be considered a 'spammer'.
Design, subject lines and content all also play a large role in successful email campaigns. Don't just send out an email for the sake of it, put in a little planning and reap the benefits later on.
Create Content
Get into the habit of capturing as much content as possible at your next event as it will become invaluable when promoting your next race. Video, photos and interviews are all examples of content that can be used further down the line.
Having a preview of what the next race could look like goes a long way in helping a potential customer move along the buying cycle towards making a purchase.
Use organic content from your last event in your new promotion, show people what your event is really about!
Blog
Leading on from the last point, a blog can become one of the best, long-term ways to market your event online.
By writing a blog about your event, you give it another dimension and can bring it to life online. Again, put yourself in your audience's shoes and think about what topics they may like to read about. If you are a marathon organiser, some examples posts could be; 5 things not to forget on the day, 10 tips for running your first marathon or what to eat for breakfast on race-day. The possibilities are endless! Just make sure you don't promote yourself too much, we like to follow the 80/20 rule. 80% of the content is fun, shareable content for your readers, 20% is promotional material for your brand.
Struggling to develop a content strategy? Check out our guide on how to make your content strategy a success.
Partner Up
Does your race have any sponsors? If so, utilise them! Work on a joint campaign that has benefits for both parties.
Use a combination of any of the other methods listed in this post in conjunction with a partner to boost your marketing message. You can get access to their audience, they can get access to your audience, it's a win-win situation.
One starting point could be to offer a discount on each others services, for instance your customers get a discount on their products and the same vice versa.
Use participants training
One of the biggest opportunities that event managers are missing out on is the training period in the build up to their race. 50% of participants are training at least 3 times a week for your race, but what value as an event organiser are you getting from this period?
EtchRock's platform allows organisers to connect their participants training to your event, resulting in free marketing for your race. Provide your racers with a training platform where they can meet, ask questions and get prepared prior to race-day.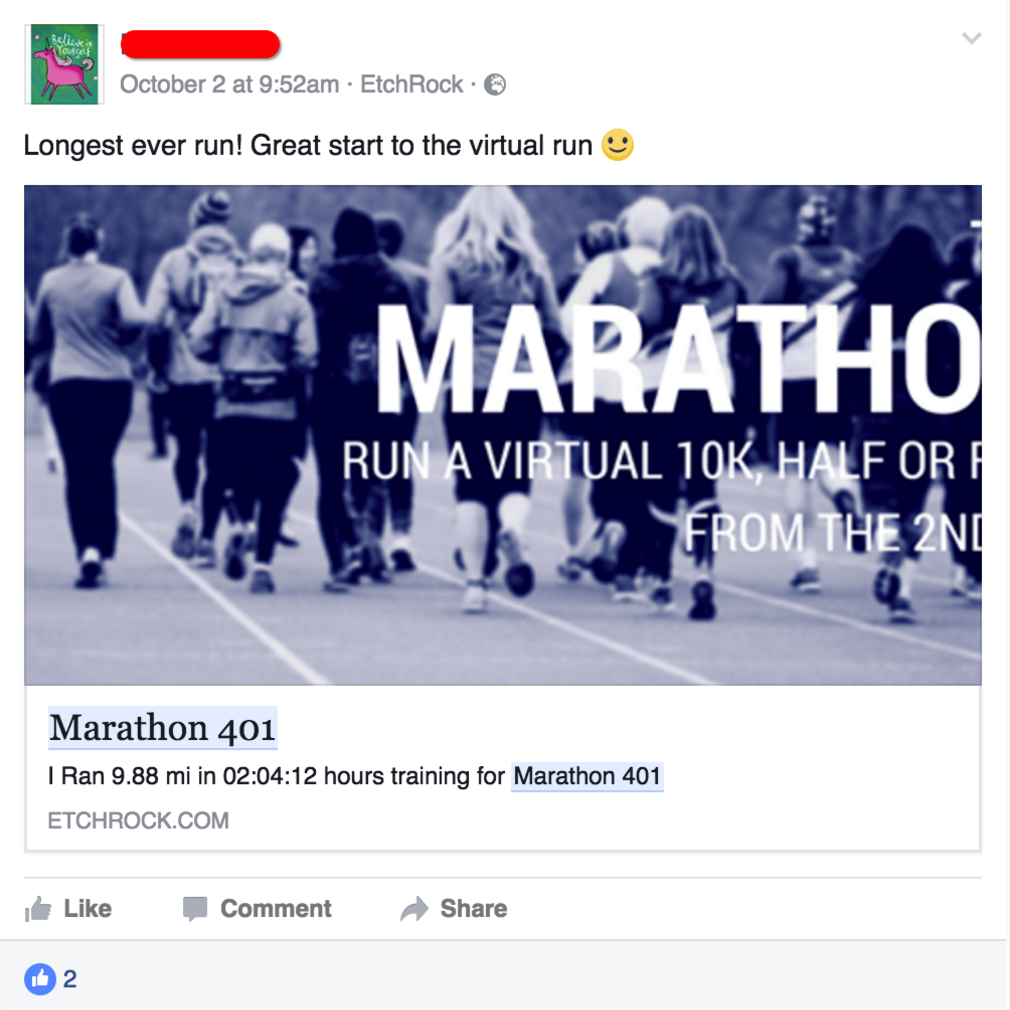 To find out more about EtchRock event management, check out our features pages.
Media
If you haven't already, it's time to start making some friends in the media. Start getting in contact with publications in your local area and see if they will advertise your event.
Bloggers and relevant media may also be willing to lend a hand in getting the word out there. Think about where your target audience would direct their attention and go there. Don't just assume that because they are the media, you will have to shell out big bucks to get an ad placement. You won't know until you try!
Write a press release for your event and start to circulate it around places that may potentially be able to help you market your race.
Post Event
This goes hand in hand with content creation but it needs another mention, as it cannot be ignored. Get in the mindset to create as much content as possible, even if the majority isn't used. This will be one of the most powerful marketing tools available for your next event.
Blogs, video and photos are all highly engaging and shareable pieces of content that promote your brand in the most organic way possible.
Start testing the waters and see what works for you and your race, as there is no one size fits all solution.
Have we left anything out? Share your tips to market your race online for free in the comments section below.
Don't forget to subscribe to be kept up to date with the latest event management news!
Team Etchrock