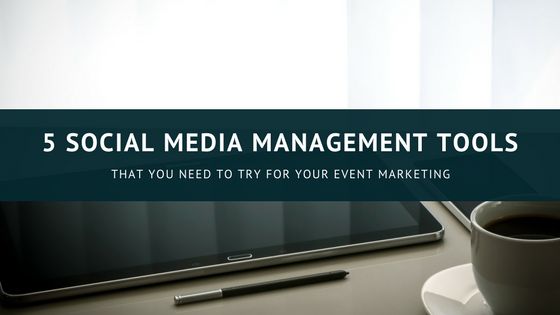 5 social media management tools that you need to be using

Latest posts by Team EtchRock
(see all)
5 social media management tools that you need to be using for your event marketing
Managing just the one social network can be hard enough, trying to consolidate your marketing campaigns across multiple channels makes this even tougher. This is where social media management tools come in.
If you haven't come across a social media management tool before, your day is about to get a whole lot better. These tools available online (and there are many) are built to help make marketers life easier by streamlining social media processes for you. They will help you optimise your campaigns, save time on management and let you focus on actually promoting your race.
In today's blog, we look at 5 different social media management tools that could potentially help you promote your business.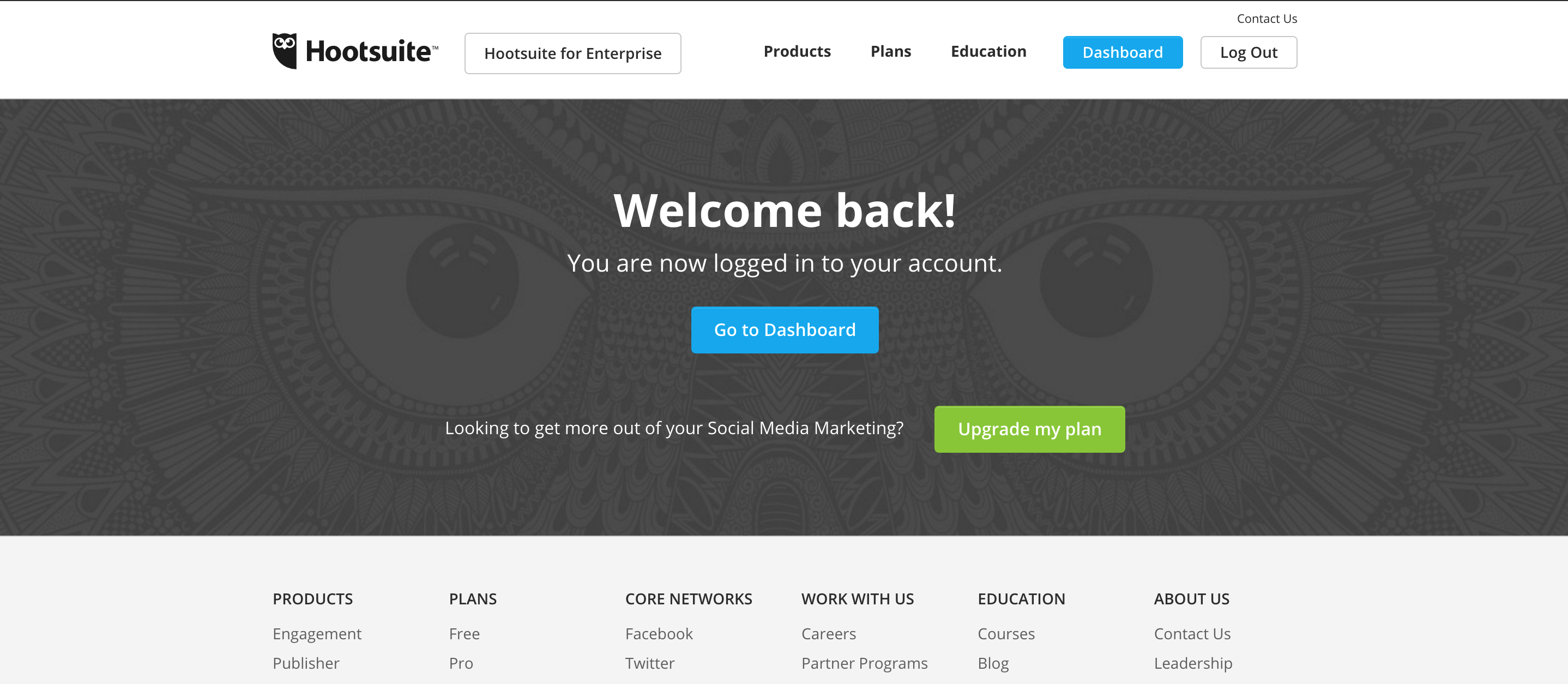 Hootsuite is arguably the number one social media management tool on the market and for good reason. With the highest number of integrations, Hootsuite allows you to manage your social media accounts across more than 35 global networks. These include the big platforms such as Twitter, Facebook, Instagram, YouTube, Pinterest and much more. This allows you to monitor all your social profiles from one easy to use dashboard.
With their pro version, you can also bulk schedule posts to the times that you want them delivered, get an in-depth view of how your profiles are performing through their analytics platform and listen to conversations going on around social media that are relevant to your business.
You can use a free version of Hootsuite with limited functionality but can upgrade to pro from £7 a month.
Biggest pro: The number of integrations you can make is unmatched.
Biggest con: Even as a pro member, there are still add-ons that you have to pay for each time. Eg analytics reports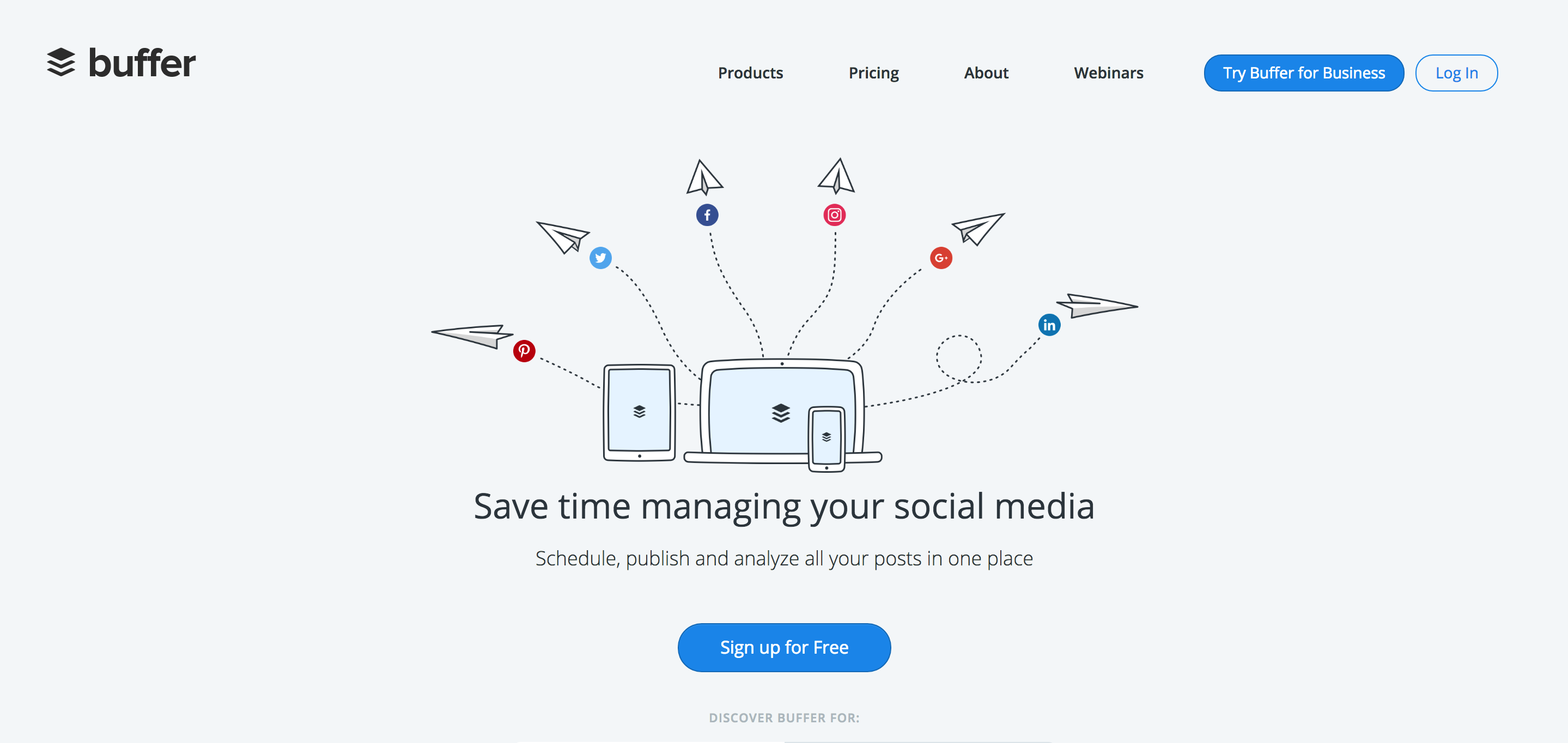 Boasting over 3 million users, Buffer is another big player in the social media management tool market. Like Hootsuite, you can also manage all your social profiles from one place, even though you cannot integrate with as many as the former.
Again, like its competitors, with Buffer, you have the ability to schedule your posts, across multiple accounts from the easy to use dashboard. One of the most appealing features of Buffer is just how easy it is to get to grips with.
On top of this, you also have the ability to connect with many third-party apps that allow you to take your functionality to a whole new level.
You can get a free account of Buffer with limited functionality but can upgrade from $10 a month to access more features.
Biggest pro: Easy to use dashboard that integrates with third-party apps and sites.
Biggest con: Not a complete social media management tool, specialises in publishing and scheduling.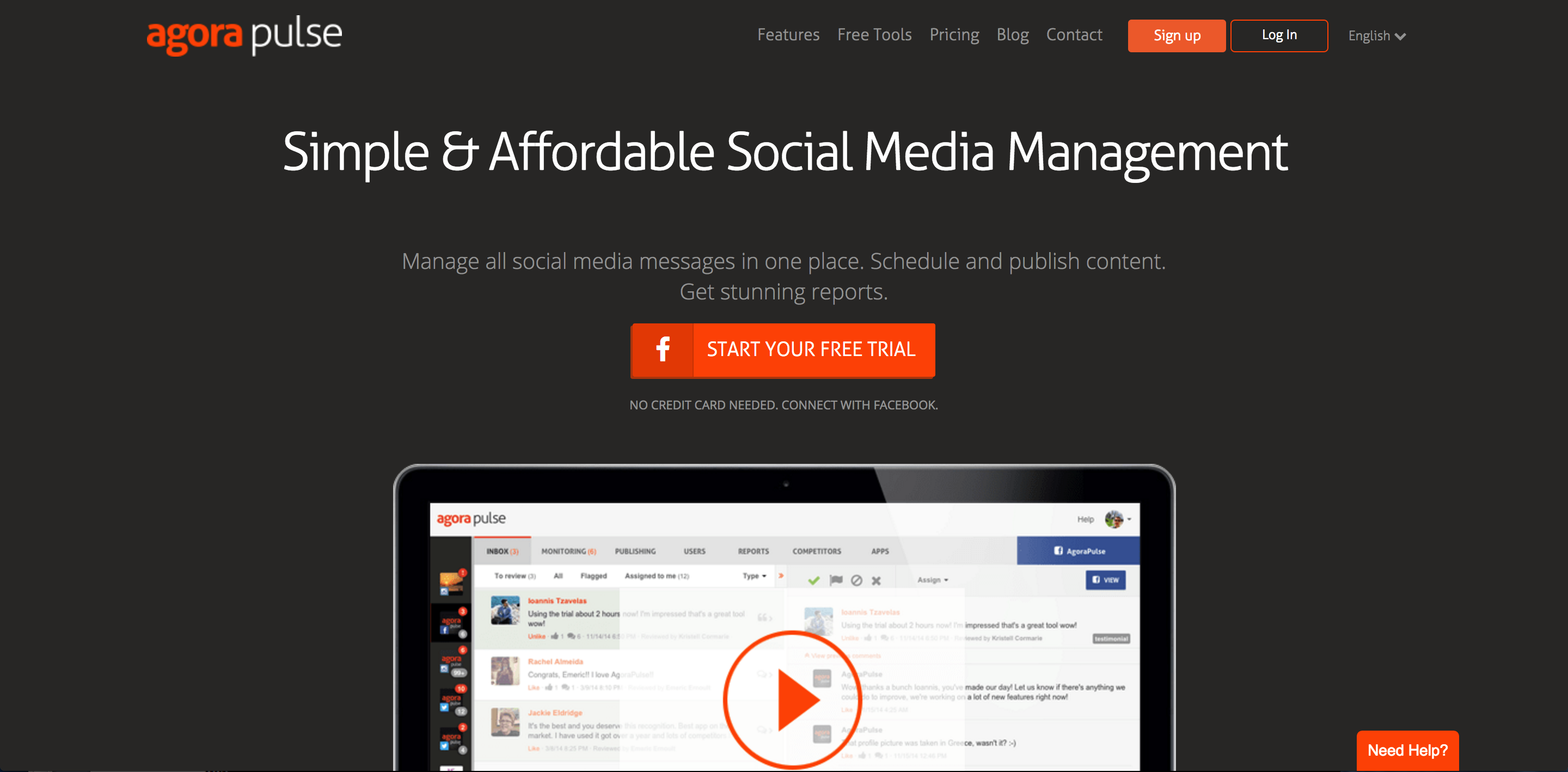 A less well-known social media management tool, but one that we absolutely love is Agora Pulse. Whilst Agora Pulse may not be able to match some its counterparts in terms of different features that they offer, what they do, they do it well.
The two features that set Agora Pulse aside from the rest are the ability to create your own social media competitions and its in-depth reporting capabilities. To start with reporting, this feature is readily available for you to use at the click of a button. Not only will they give you all the metrics that you need to analyse your platforms but it also looks great too.
As a digital marketer, I'm sure you already know the value of hosting competitions on your social channels. Agora Pulse clearly also understands and promotes this features as one of their main pieces of functionality. Whilst it doesn't match up to certain third party platforms like ViralSweep, it's a welcome step in the right direction for social media management tools.
Agora is a quite a bit more expensive than some of the other options out there with paid plans starting at €49 a month.
Biggest pro: In-depth and visual reporting
Biggest con: Not as many features as its competitors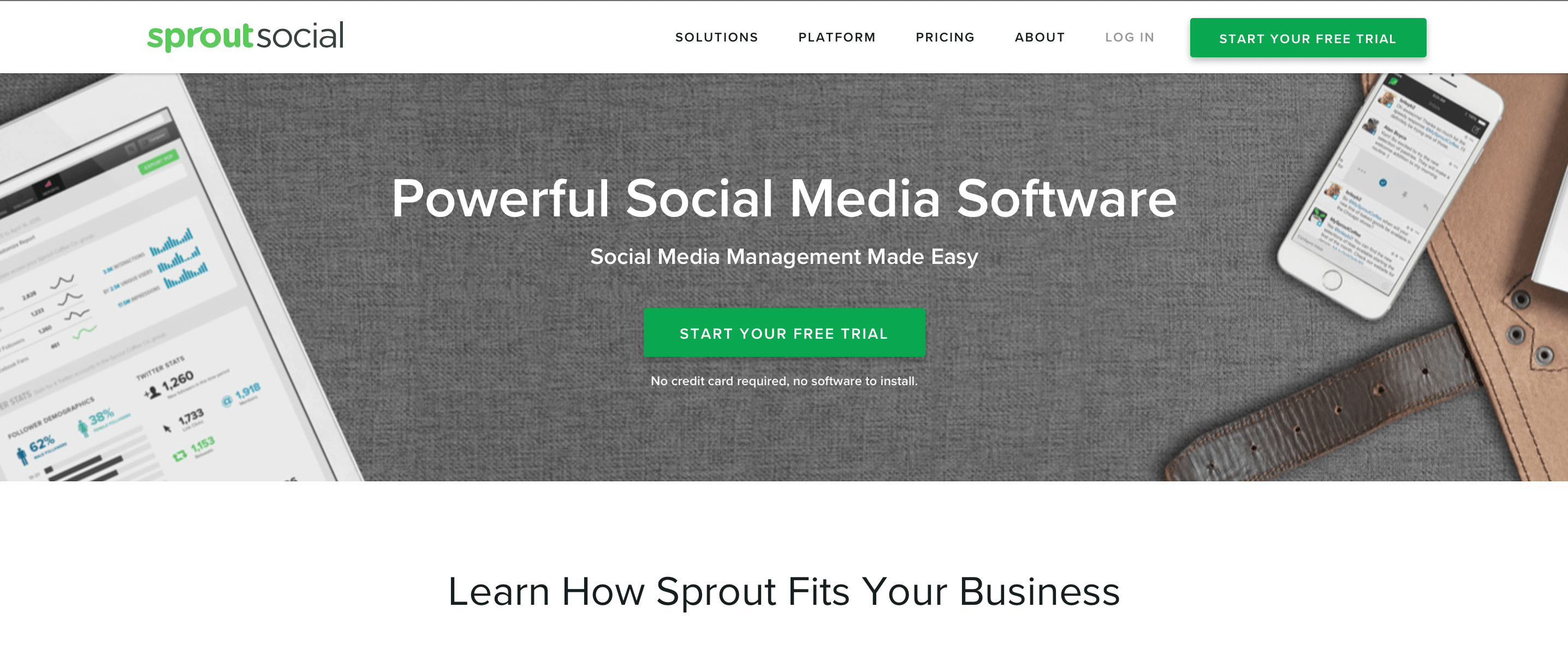 Sprout social is one of our favourite social media management tools because of its look and feel. Out of all the platforms on this list, Sprout Social is the straightest forward to use.
Viewing your analytics reports, checking your feeds and engaging with your audience is all easy with Sprout Social but what really sets it aside is the customer care aspect. They understand that a large number of people use social media channels as a way to engage brands when they have a question. Sprout Social makes it easy to turn your social accounts into a 'help desk' where you'll never miss a mention. Complete Twitter conversation history provides teams with the information needed for more contextual communication and seamless follow-up, leading to a better customer experience.
Whilst they have a full month worth of free trials available to new users, Sprout Social is the most expensive on our list. At $99 a month as well, it's probably not for an event marketer just getting started.
Biggest pro: Easy to use and excellent customer service platform
Biggest con: Price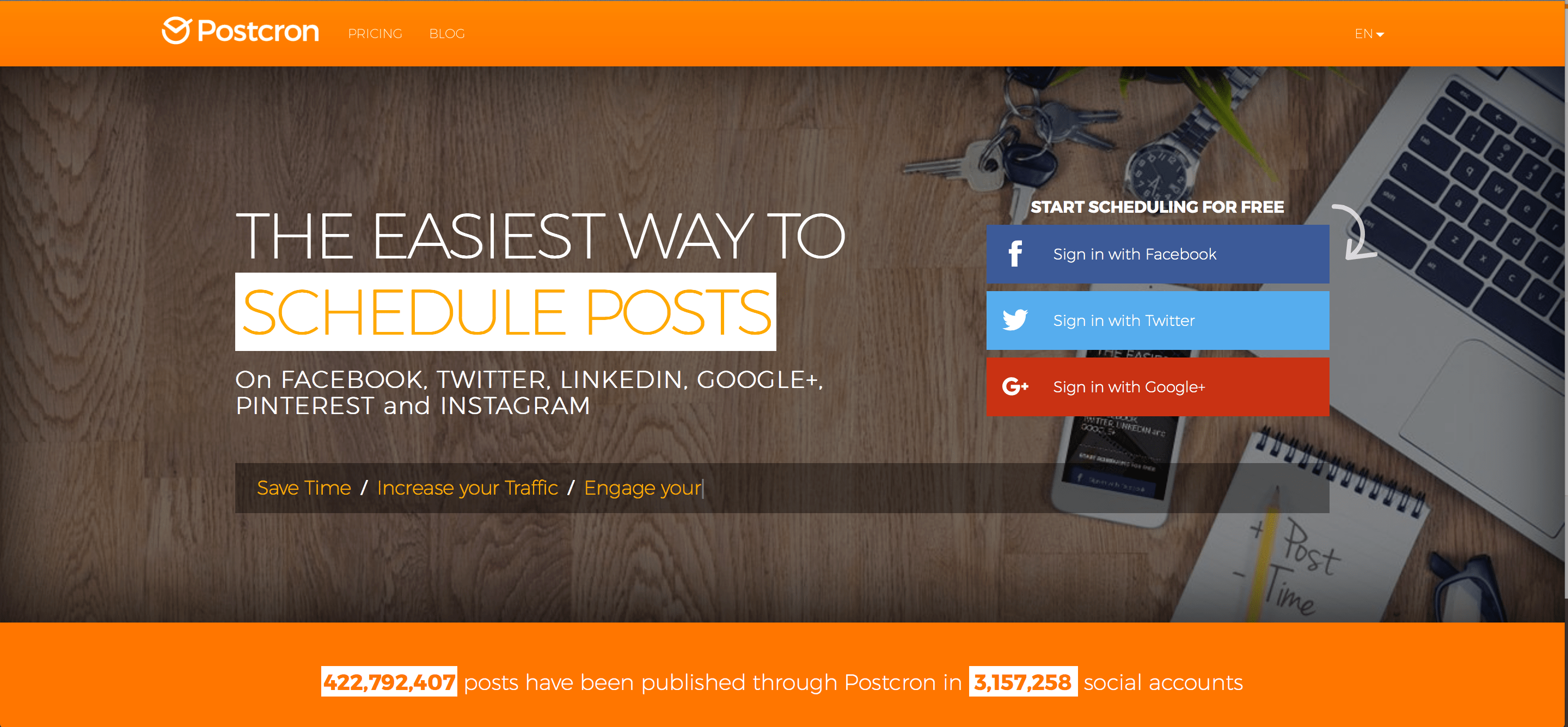 Postcron doesn't have endless features of the other social media management tools on this list, but what it does, it does it damn well. Postcron is primarily a post scheduler and gives you great flexibility on how and what you want to post.
You can create your list of scheduled posts using excel, add images and links, then easily upload to Postcron using their bulk uploader. I've found uploading images on other social media management platforms to be a bit arduous, Postcron makes it really easy. You can even add your own watermark to your images after they have been uploaded.
At $8 a month, they are the cheapest on the list too, which makes it a great platform if you don't want to break the bank.
Biggest pro: Easy to upload bulk posts for your social accounts
Biggest con: Lack of other features
When it comes to deciding which platform you want to use for promoting your event, there really isn't a right or wrong answer. The best advice that we can give would be to experiment with each, they all come with a free trial of some sort and see what pieces of functionality will help you most in your marketing.
Let us know what you think of each of the platforms or whether we have missed out one of your favourites.
Don't forget to subscribe to be kept up to date with the latest event management news!
Team Etchrock