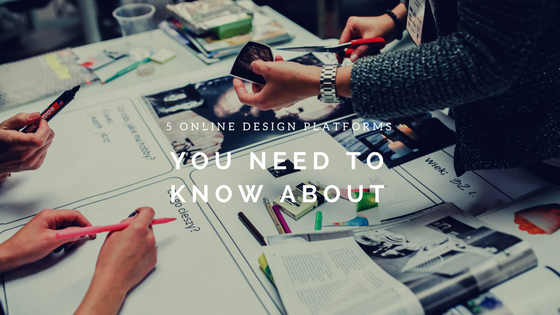 5 online design platforms you need to know about

Latest posts by Team EtchRock
(see all)
5 online design platforms to help you publish like a pro
If you're looking to make a splash in your next marketing campaign, you're going to need some highly quality visuals to go with it. But unless you have a graphic designer in-house, your costs are going to rise pretty quickly, especially if you have multiple campaigns going on.
This is why it's important to have a pool of free resources to use to help you create and edit stunning social media images, posters, emails, banners and much more. Luckily for you, there are some fantastic platforms out there to help you create striking content that your events deserve.
Here are our top 5 favourite image design sites that can help you transform your campaigns today.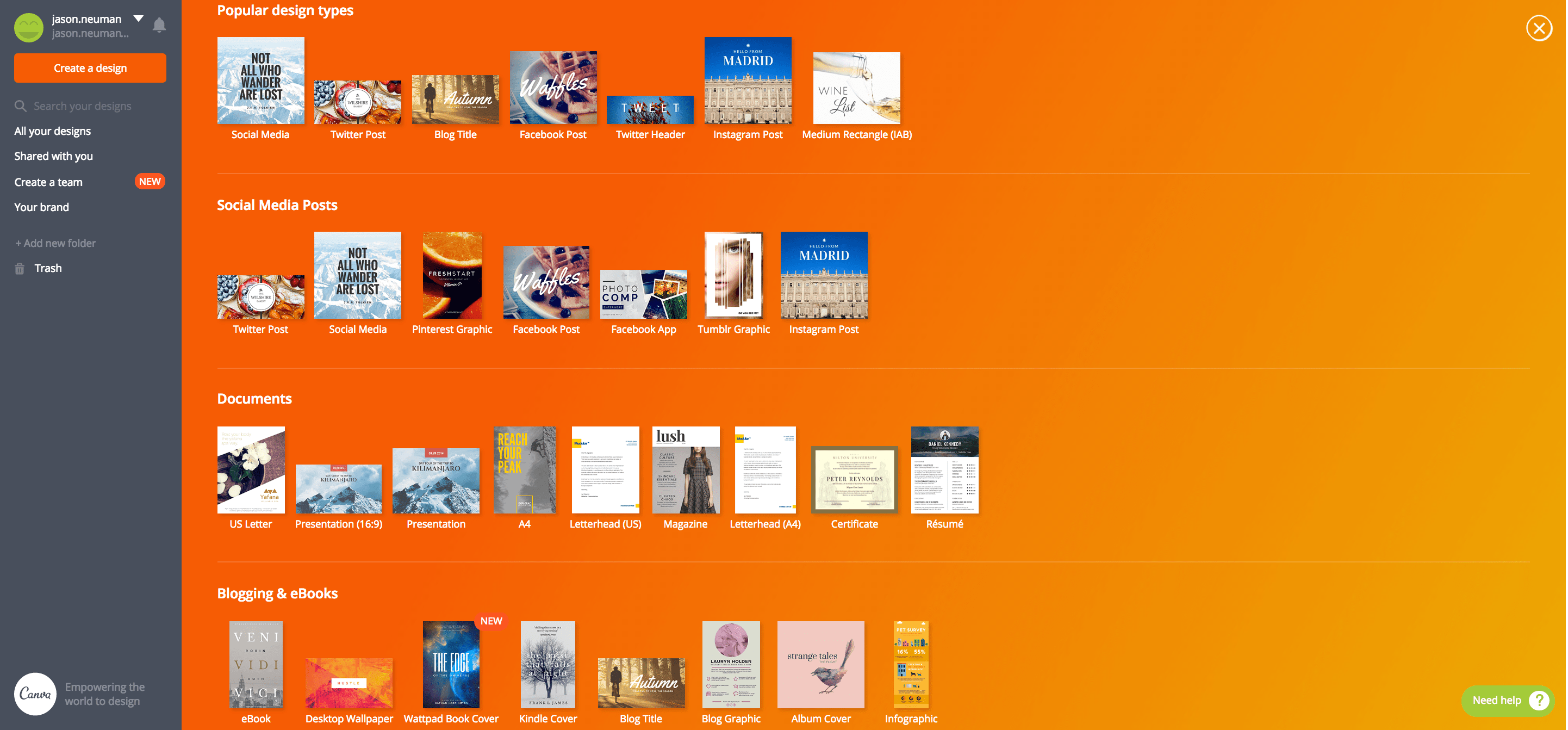 Starting with our absolute favourite, Canva is revolutionising the online image editing industry by giving the most basic marketer all the design tools they need to create content like a pro.
First off, Canva lets you design just about any piece of content that you could possibly need. Whether it's social media posts, documents, different sized ads or marketing materials, Canva has you covered.
You start off with pre-designed and sized layouts, which you have the capability to edit or change as you please using their drag and drop functionality. You can add your own graphics or photos too to add a touch of your personal branding. If you don't have the right photo that you're looking for, you have the option to purchase one from the huge library for only $1.
If you want to upgrade to premium, you are given the ability to 'magically resize' any image that you create which is hugely advantageous. For example, if you create an image you want to use on social media, you can simply click a button to have the same image formatted to all different sizes for Twitter, Facebook, Instagram or Pinterest. No need to check dimensions!
The best part about Canva is that to use it, it's free. Sure, the premium service does come with a few great perks, but the bulk of what they offer they make available. Strongly suggest that you check out how their service could potentially help your business!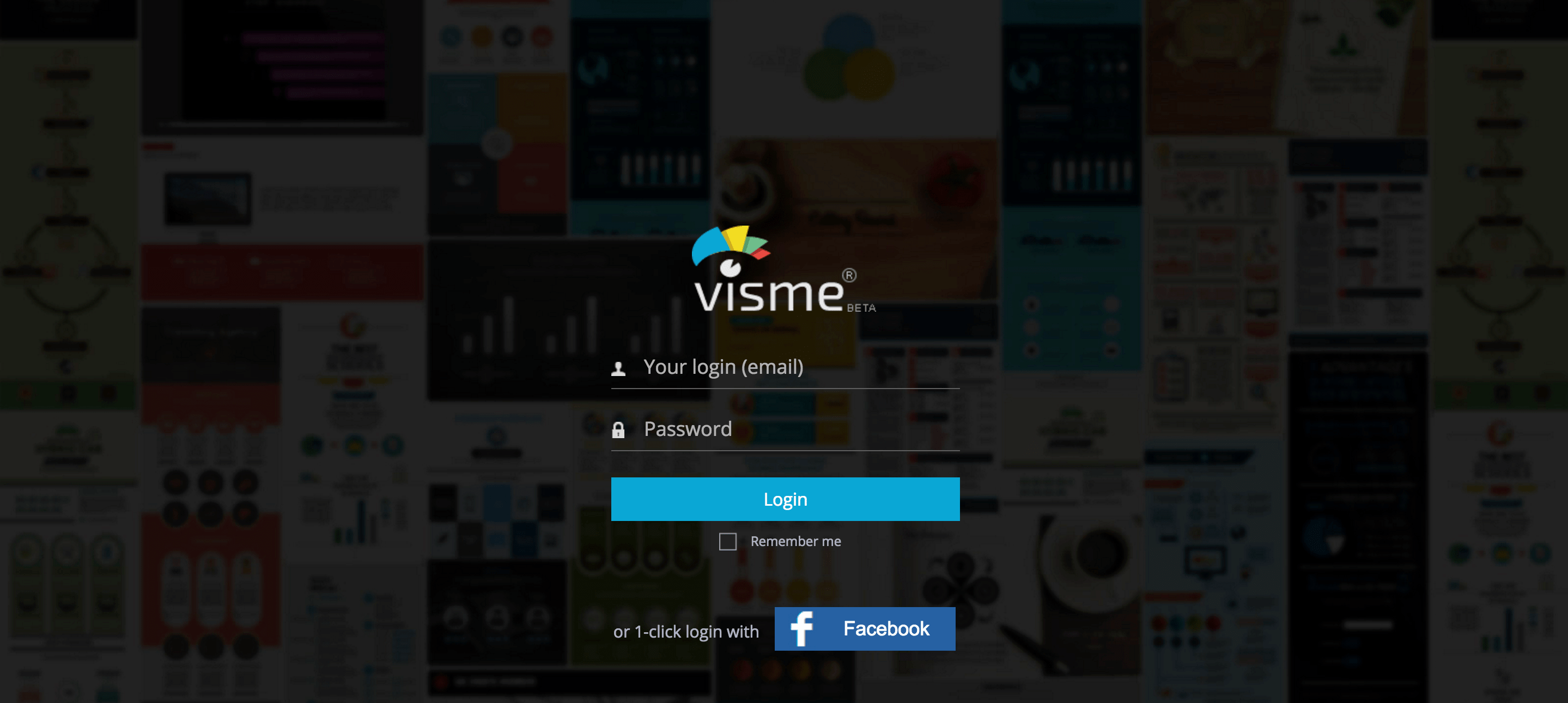 Whilst Canva may dominate in the market of image graphics, Visme owns the B2B space when it comes to design platforms.
The two pieces of content that Visme does better than any of its competitors is infographics and presentations. What was once one of the most difficult pieces of content to create can now be brought to life easily with Visme.
Using the same drag and drop functionality like many other platforms on this list, Visme makes editing easy. One bit of advice from us, work from a template to get the hang of things. Creating one from scratch can be a little tricky when it comes to creating your own.
One downside is that unless you have the premium version, you will have a Visme watermark added to all your creations. But for $11 a month to go premium, it's a small price to pay to have presentation ready content to campaign with.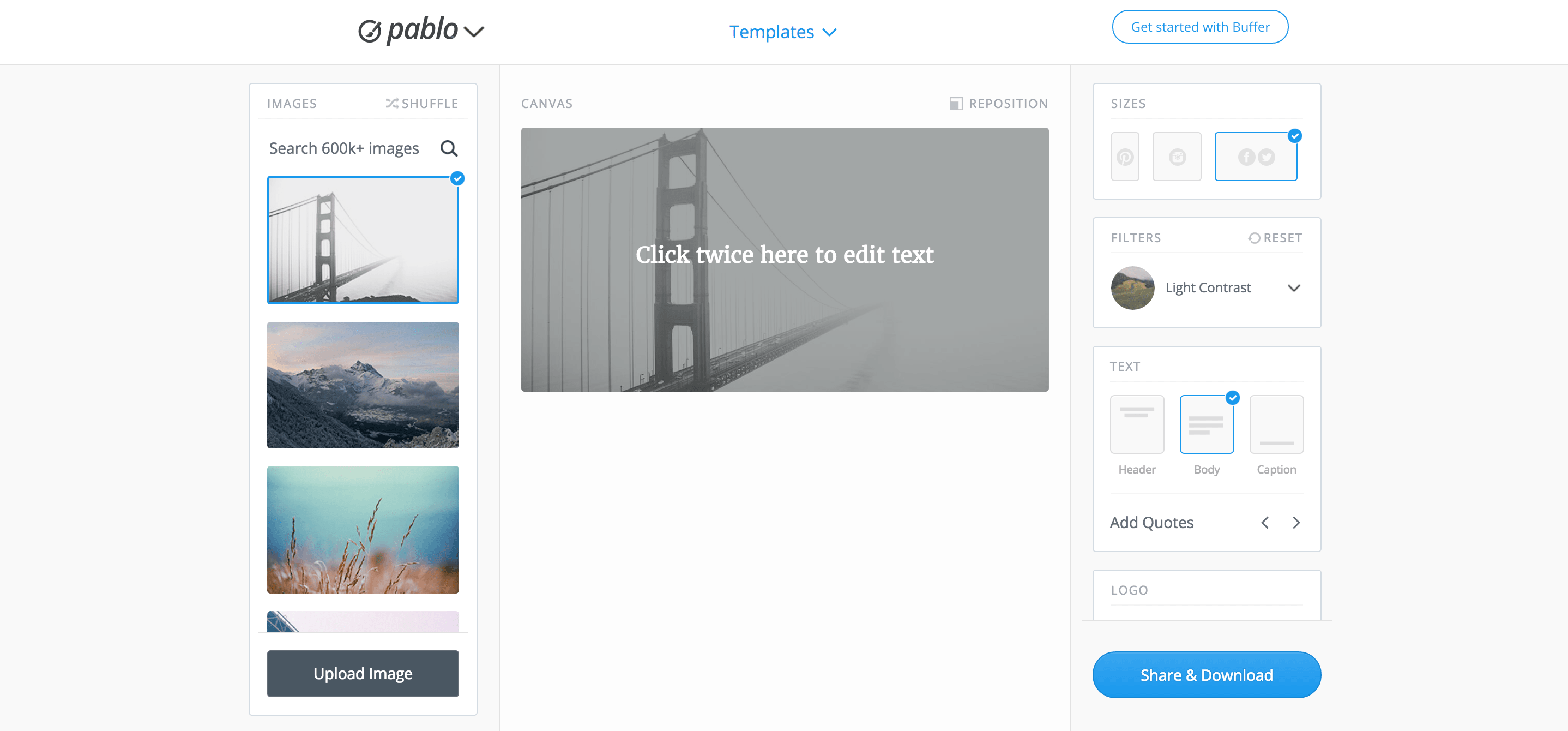 Pablo is your one-stop shop for social media graphics. An inspiring quote, text overlay or anything simple, Pablo is your best bet.
Completely free with no premium version, Pablo does exactly what it says on the tin, " Design engaging images for your social media posts in under 30 seconds". Their interface is extremely easy to use and really does allow you to have an image ready to go in under a minute.
Whilst there may not be many options to go by, it is a great place to start for posting your next inspirational quote on Instagram. Pablo is also integrated with free stock photo websites like Unsplash & Pixabay, which means you don't have to go hunting for the perfect photo before you go to edit.
The best thing about Pablo? No login required!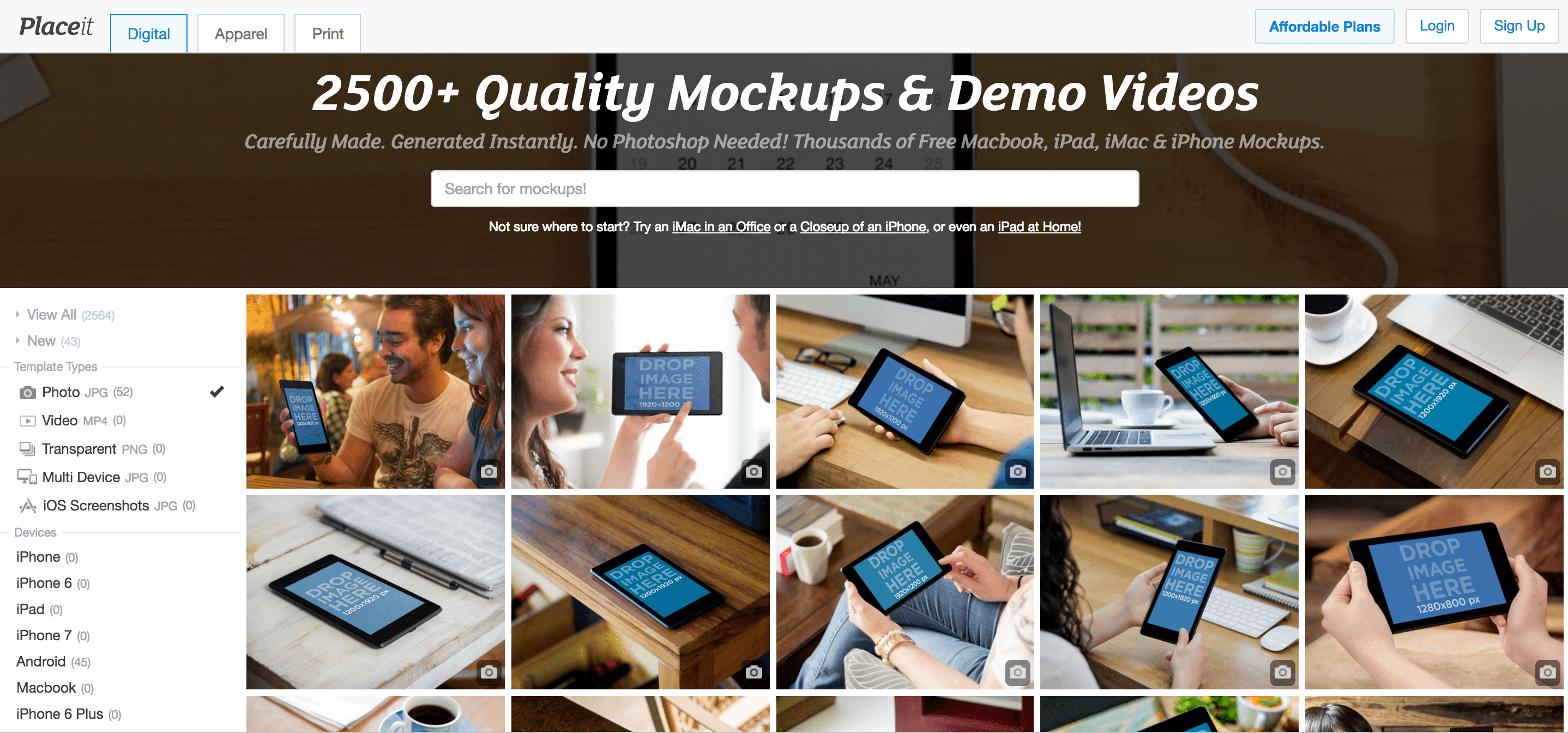 Placeit is somewhat of a unique platform in that it allows you to embed your own image to an existing one. For example, you can add your images to those showing devices, apparel or marketing materials (see the image above).
Again, like Pablo, Placeit has one purpose, and it does it very well. Creating images like the ones available can be a tough task if you're a novice at using Photoshop.
If you ever wondered what some of your new designs of race merchandise would look like on different articles of clothing, Placeit is a great place to do some product testing! With the premium version, you can also place your images onto video too.
One downside of Placeit is that is the most expensive of all the platforms on this list. The cheapest monthly option is $29, which is quite a bit more expensive than the other platforms on this list.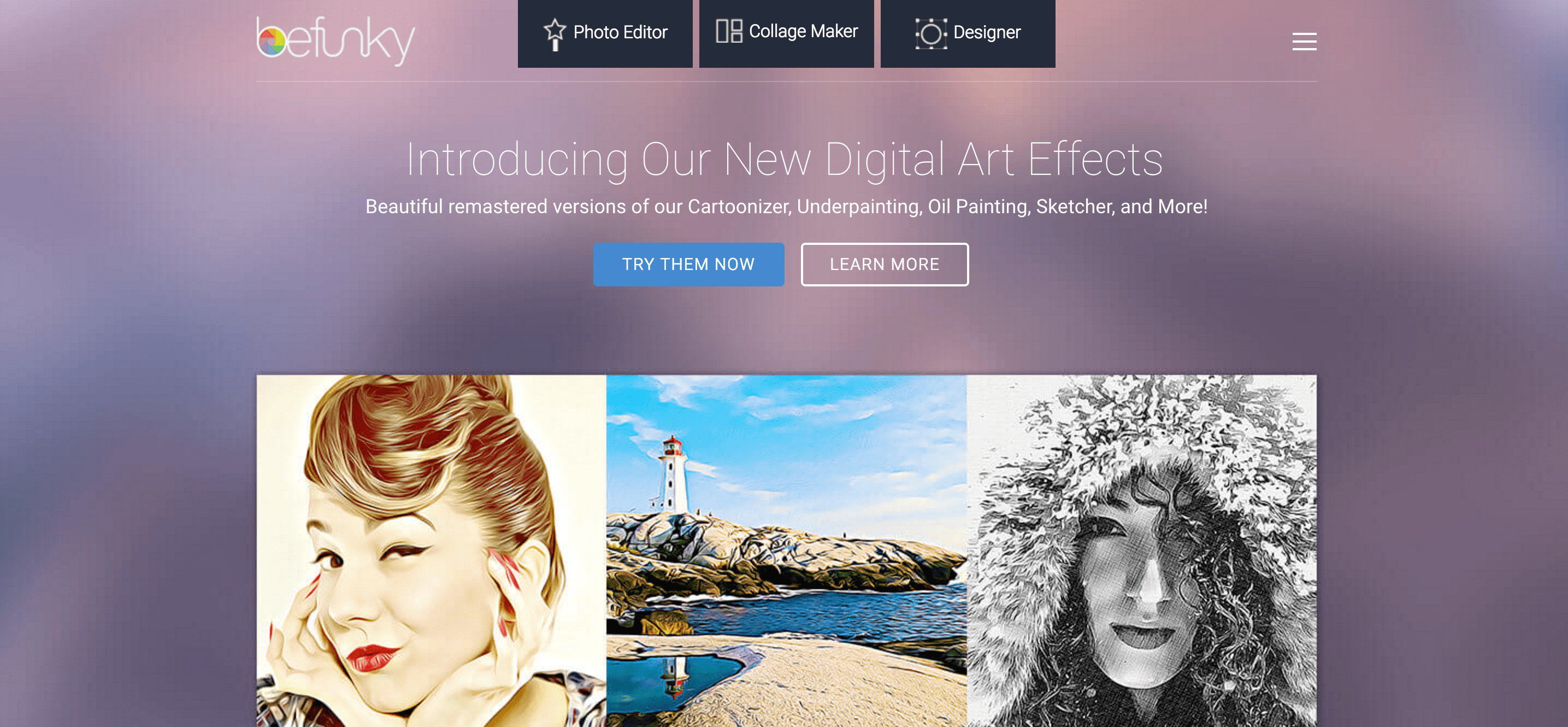 BeFunky is a design platform that doesn't require users to register, which is a big plus for a lot of people. The site has tools for making edits and adding effects, and even includes a collage creator.
There are plenty of free templates for you to choose from or you can start your own project from scratch. Whilst the platform isn't as easy to use as Canva's, you will find that you will be able to create the same amount of content. That being said, with the premium option, you have the ability to get into the photo editing side of design that Canva does not have. And at $3 a month, it's great value.
Whilst we rate Canva as our favourite design platform, the others on the list still provide great value if you want to create something specific. Canva is a great all-around platform but we encourage you to try them all out and see what works best for your event.
What design platform do you use? Would love to hear about what else is out there!