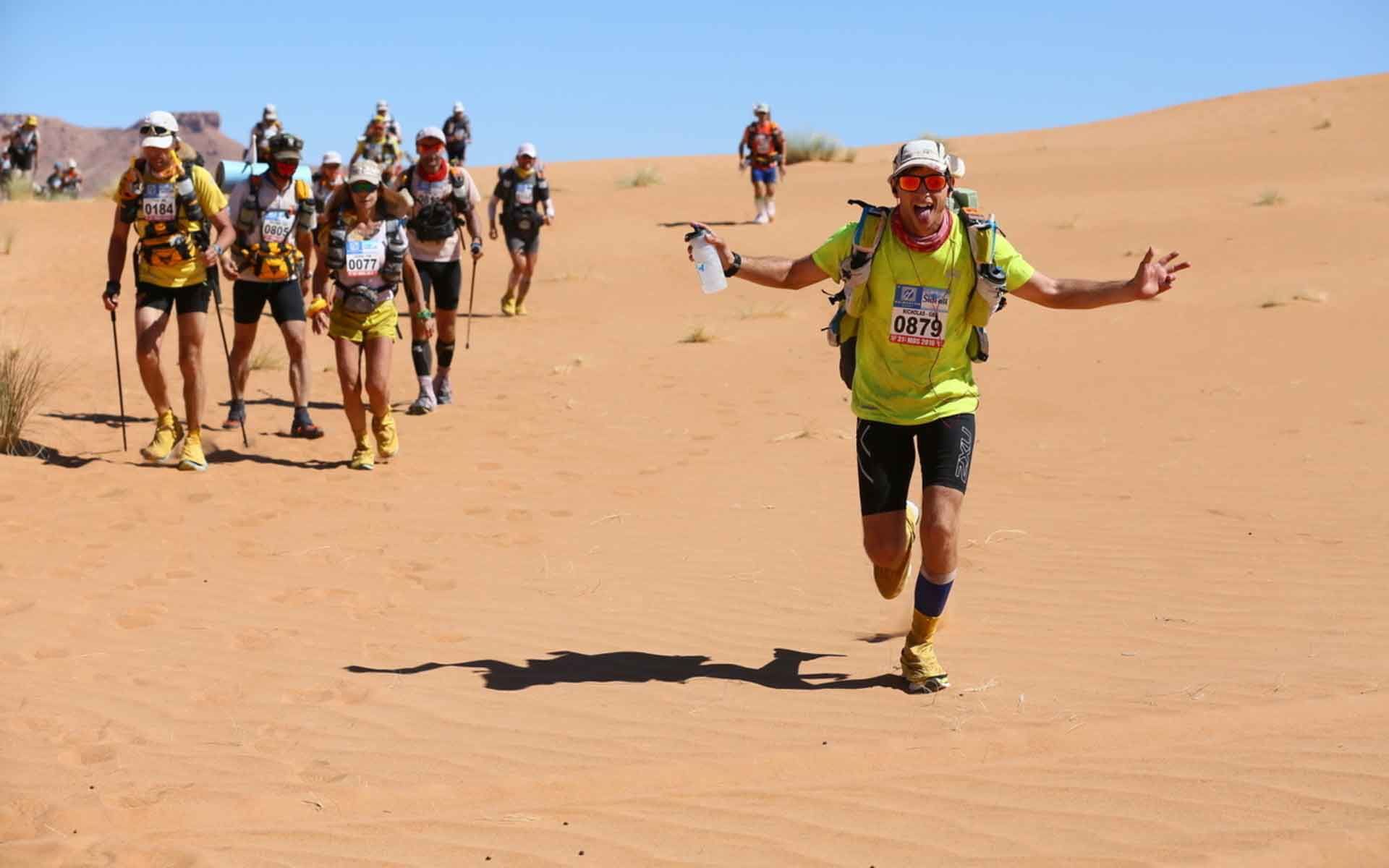 In 2018 I will be running a marathon in every country. That's 196 marathons in 196 countries. This will take 550 days and result in one world record.
About Nick
I've wanted to do this trip for years. What better way to combine my love of running, travel and photography. Having run in various marathons all over the world it is the time I make my dream come true. 196 Countries, 196 Marathons.
I'm an ultra runner, explorer, and all around adventure at heart. In simple terms, I believe in leaving a legacy.
If I'm lucky enough to get to the point in life when I'm old and grey, chatting with my grandchildren I want to know I've explored every inch of the planet. I want to have exhausted every ounce of my potential, challenged myself beyond what is comprehensible and leave the planet knowing I did everything in my power to make the best use of my time; to love, to work hard, and to spend as little time as possible in the so-called comfort zone.
I believe that it's the crazy things, the things that no one is doing, and the things that we're afraid to do… which are in fact exactly that which leaves a positive mark on the world.
Running the world
Starting in 2018 I will be running a marathon in every country in the world. There are currently 196 official countries. I will start in London, UK, and make my way around the globe, documenting everything from race prep, the people I meet, and the incredible culture I'll experience. I will set a world record for the fastest time to run a marathon in all the countries on earth. I'll also link up with other runners all over the world to form a global community.
Why
My goal is to raise £250,000 and loads of awareness for prostate cancer. Inspire young people to live their dream and make a difference. I believe we all have a chance to leave the world better than we found it, and this is my way of making a mark. Besides from running, I will use my love of photography to capture the trip and share my story.
When
January 2018. The trip will take 18 months (550 days) Spending minimal time in some countries and longer in others. Average 2.5 days per country. I will return home around April 2019. Thousands of photos, memories, stories and publicity for the charity.

Can you accommodate me?
If you live on earth and are free when I'm coming to your country you may be able to help. Please don't be shy. If you're interested in putting me for the night you can share stories about your country culture, attractions and best of all you can even run with me if you like.
Run With Nick
Before I leave, hopefully well before I leave, I'll be posting a list of all the cities and airports I'll be landing in. If you are in the right place at the right time and want to run with me, or even make a special trip to come and see and support me please let me know.
Why am I raising money for Prostate Cancer?
I met a guy called Kevin. That's the simple answer. The longer answer involves the Sahara Desert and 7 sweaty days. It's not as strange as it sounds. We ran a race called the Marathon des Sables together. 7 marathons in 6 days across the hottest landscape on earth. He and I got to know each other & later told me that he had terminal prostate cancer. He will die too young and too soon. He will not have the life most of us take for granted. Before Kev, I had never come across Prostate Cancer in such an intimate way. He amazed me. His attitude to life was pure, knowing that time is limited changed everything.
He is a truly amazing man, his attitude towards life is full on, positive and blows me away. This is what I aspire to appreciate, hence why leaving a legacy is so important. It is for him that I aim to raise £250,000 for the charity Prostate Cancer UK. Through coverage, publicity and an exceptional team of wonderful supporters, I believe this is well within my grasp.
Want to follow me?
You can see where I am online. I am carrying a GPS tracker with me for the whole trip. You'll be able to see where I am all the time. Every marathon I run will be posted online through my website. I'll be posting twitter comments videos and photos throughout the trip. My twitter name is @runatthefront and my Instagram name is @manofsport.
How to contact Nick
Drop me an email to nick@nickbutter.co.uk or phone me on 07754 328 355 or have a look online at the website at www.nickbutter.com
In the build up to Running the World, we have some great stuff lined up for you all to take part in so watch this space and be sure to follow me on social media!
Other Stories