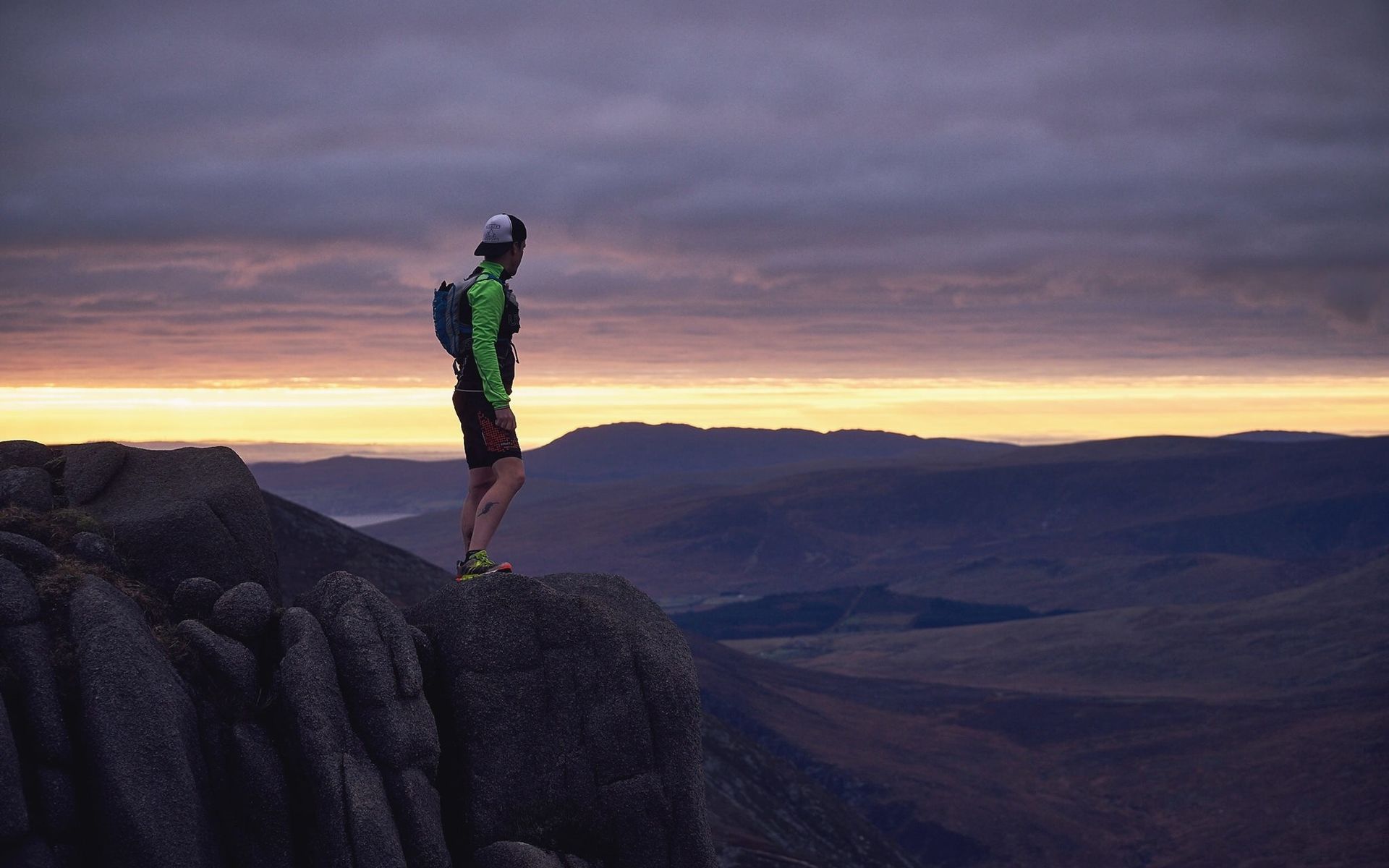 What do you do with a spare day, a thirst for adventure with a couple of mates, and £30!? 

Why not fly to Northern Ireland, and hit up the spectacular Mourne Mountains?

Myself, Adventure Photographer James Carnegie and Discovery Channel's very own endurance hero; Sean Conway decided to go and have some fun. We grabbed return flights into Belfast at £25 each and hired the crappiest, cheapest, little car we could find for £15. We drove the short drive to the foot of the Mourne Mountains, quickly kitted ourselves up and we were off.

We expected freezing winter conditions on this trip, what we got was a balmy mild day, more like spring than winter, and this made for an even better day out. We worked our way along any trail that went up! Finally we hit the wall...no, we weren't tired, but we hit the spectacular wall that winds it's way through these mountains. To our delight, you could run ON the wall, a few of the slabs were wobbly, but for the most part it offered a brilliant way to ascend to the peaks. 

The best thing about a trip like this, is being spontaneous. The route plan we had went out the window when James left the map on the plane, so we simply went from peak to peak, deciding our next step with the aid of the amazing visibility. Thankfully we were able to keep an eye on where the valley leading to our car was at all times because before we knew, it was getting dark and we had to hammer it back across the mountains to get back to the airport.

The Mourne Mountains did not disappoint and apart from the odd hiker, we had the whole place to ourselves! They are super easy to get to and I would encourage anyone with a spare day or two to go and explore.  

It's amazing what you can do in a day if you really want to. Keep an eye out for the full feature in March's issue of Men's Running, out now.
Running Northern Ireland in a day with Matt Buck, James Carnegie and Sean Conway. from Matt Buck on Vimeo.
Main photo credit: James Carnegie
Other Stories