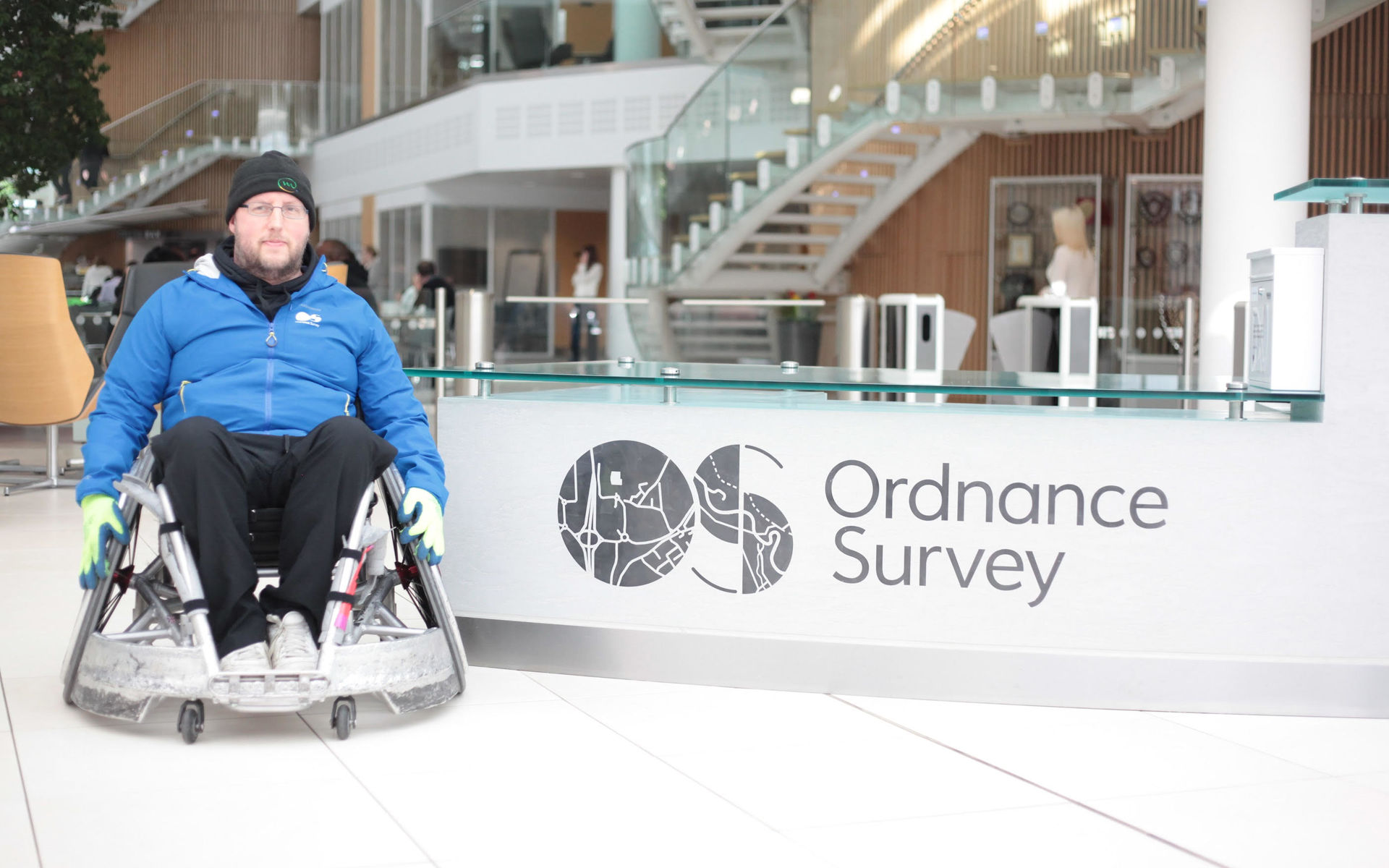 For Ordnance Survey Champion Gus Mckechnie getting outdoors is literally life changing. Born with cerebral palsy, an adventurous spirit has meant he has stayed upright and in control of his disability.
Gus has set two world records on the rowing machine, completed 11 marathons, trekked round part of Mount Blanc and has completed so far over 98,000 miles on a stationary bike on board the Red Funnel ferries. Sometimes his adventures have taken a different twist in 2007 Gus rowed around the Isle of Wight's roads on a rowing machine on wheels.
Gus wants to inspire more people to get active including able-bodied and disabled whilst demonstrating its benefits for mental health. He is planning lots of micro-adventures as well as taking part in the 70.3 Weymouth Ironman Tri and trekking Borneo later this year.
We got the chance to chat with EtchRock Elite Gus about his recent and upcoming challenges.
Can you tell us a little about Gus?
Born with cerebral palsy which affects my left side.  I'm a big sports fan and fan of the outdoors.  My disability has progressed somewhat over the years but that hasn't stopped taking on big challenges.  I have taken on some wheelchair races and I'm aiming to trek the Borneo jungle towards the end of 2017.  All seems a bit crazy but will explain all over the course of my blogs which you can check out here.
Will this be your biggest challenge to date? What other challenges have you taken part in?
I have been cycling on the Red Funnel ferries for over 10 years and have covered over 99,000 miles so far.  I have completed 11 marathons on my feet, hold two world records on the rowing machine, rowed around the Isle of Wight in the sea and rowed around on road.  I've also trekked around part of Mont Blanc which has given me the taste to take on the Borneo jungle this year.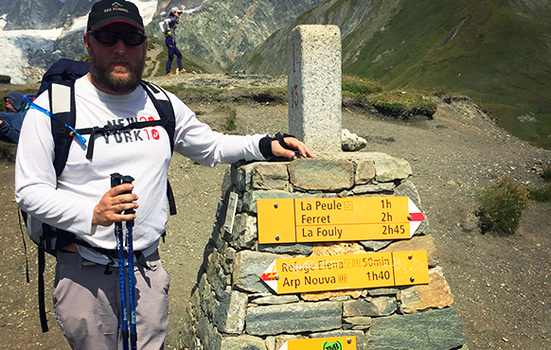 So why 40 challenges?
I wanted to add a little fun and variety to what I do but I also wanted to raise some mental health awareness.  Over the course of 2015 to 2016 I gave evidence as a victim of assault I suffered when I was younger.  Apart from my verbal evidence, there was medical evidence to back this up amongst other things.  Everything was going ahead up to the point it was found out the accused was deceased.  Charges the police were looking at included attempted murder amongst other things.
I received twenty-four counselling sessions from Yellow Door in Southampton, who specialise in supporting this kind of trauma.  Going this process had it's highs and lows including a very peculiar physical effect.  Towards the end of the counselling, my senses became increased specifically my sense of smell.
I have plans for the future being serious and settled, however, I want to have some adventures and mini challenges with what is effectively a new set of senses.
You are known as a fundraising legend. Can you tell us a little about who you have fundraised for and why you chose those particular charities?
I have been fundraising for a number of different cancer and genetic illness charities over the years.  This year I'm focussing on Weldmar hospice in Dorset who looked after my mum at home when she had cancer.  Mum had ovarian cancer, one of my brothers died from Haemachomatosis and my Dad passed away whilst on holiday in Mexico.
Do you normally complete your challenges as an individual or as a team? If in a team, could you tell us a little about them and what role they have in your challenge?
A lot my challenges have been individual but I do like taking on team challenges. When I trekked around Mont Blanc I mad friends for life.  Occasionally they would make me laugh when I was trying to balance.  I have rowed around the Isle of Wight with friends from University.  It was a massive day and at one stage I rowed with two future Paralympians.  One of them joined me for the New York Marathon in 2007.
Have you got your eye on another big challenge?
Borneo is going to be a massive challenge for me, I'm not great with heat.  I took on the Southampton half marathon in a racing wheelchair recently, which was a fantastic event but right now it's all eye on Borneo!  There will be some challenges that are relatively simple but involve me facing a particular fear linked to my past which I look forward to conquering.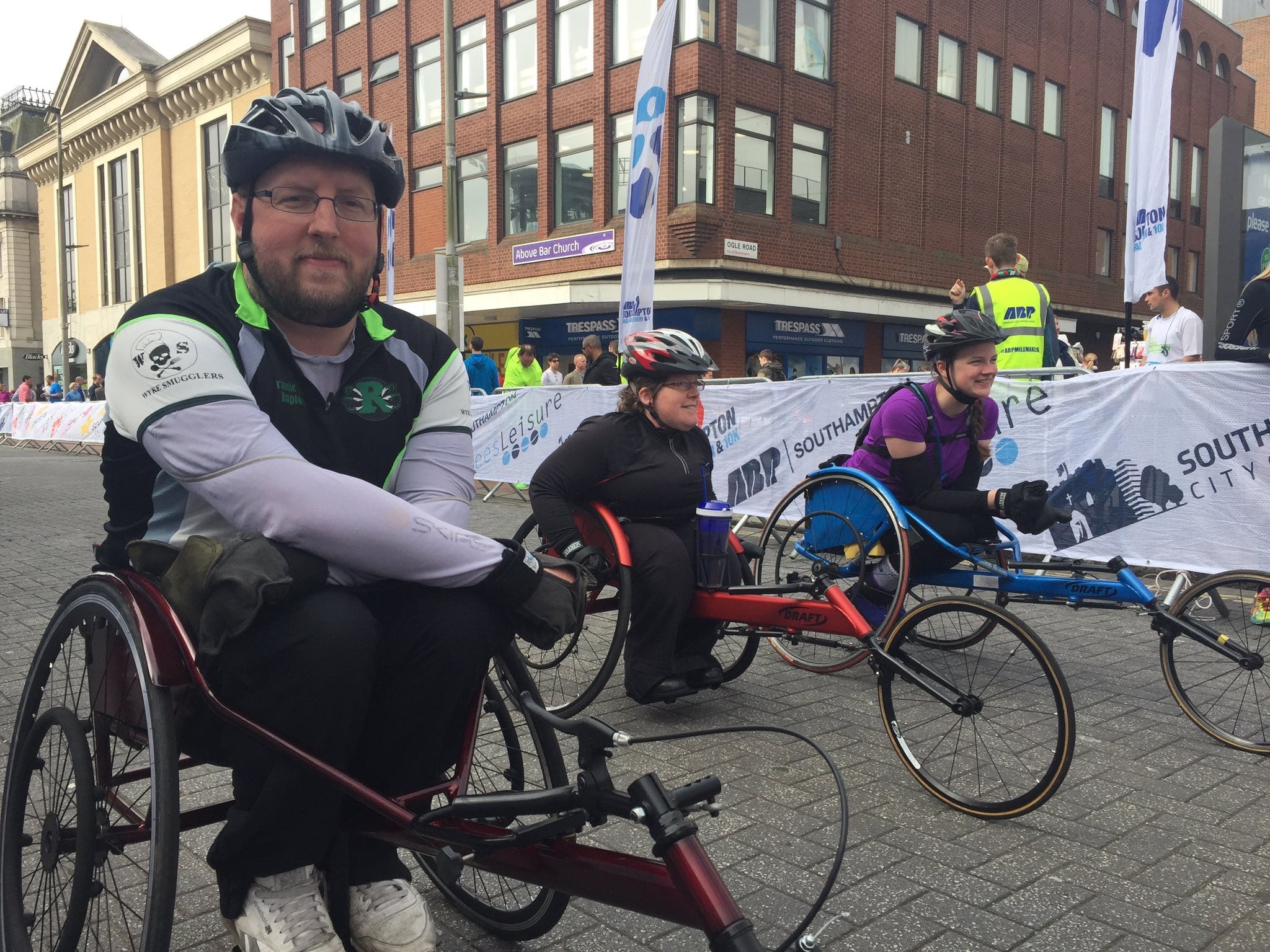 Your challenges are inspirational in so many ways, do you have any role models that you look up for inspiration or motivation?
My late Dad helped save a lot of lives during his career with the Fleet air arm/Royal Navy.  One of his most notable acts of endurance was when he save a lot of lives flying during the Cyprus crisis in 1974. 
As a role model yourself and an inspiration for many people with similar conditions, what message do you hope to deliver by completing these challenges?
Keep going, don't give up.  I didn't aim to be an inspiration my drive has been an outlet for emotional pain and has now transformed to a drive to help people.
So far to date, what would you say has been the most defining moment in your life?
Hard to say there have been many moments that have been significant.  I think the one moment though was being at home with mum when here cancer causes the heart attack.
If you weren't training for your current challenges, what would you be up to?
Going to work and trying to keep me healthy.  Having goals like these to do is part of who I am.  If I wasn't doing these challenges I would be always finding something else to do.
Where can we go to donate for your challenges? 
I'm supporting Weldmar hospice in Dorset, they looked after my Mum when she had cancer.
If you were to give advice to someone with a similar condition to yourself, what would it be?
Keep going but don't be afraid to talk and seek support.  Try everything you never know which or activity might be the right outlet for you.  Confidence can take time to build up.
If you could do any challenge in the world, what would it be?
Kona Ironman.  I would love to do a big climbing challenge, funds and time allowing there is a lot I would like to do. 
Where do you draw your motivation from for these challenges?
Make a difference but experience the world in a different way.  It started as a way to channel emotional pain but has progressed to wanting to help as many people as I can.  I have been doing a lot in memory of my late brother, dad and mum their memory had been a big motivation.
Other Stories