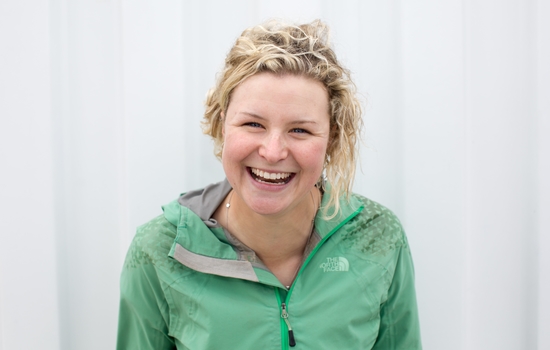 Bio
Anna is an endurance athlete, adventurer and mischief maker. Once upon a time she represented Great Britain at rowing, but after 'retiring' in her mid twenties, she began darting around the world on the hunt for new and exciting endurance challenges.
In 2013 she cycled a beautiful Pink bicycle 11,000 miles through each and every state of the USA, from Alaska to Hawaii. Pedalling up to 130 miles a day for 6 months, solo and unsupported, she encountered blizzards, floods and temperatures as low at minus 15. 
In January 2015 Anna embarked on a 2,000 mile run along New Zealand's Te Araroa trail. Travelling alone for 148 days, and running up to 32 miles in a day, she carried all of her belongings in a backpack that was often as heavy at 20kgs. At night, she slept wild in her tent or in back country shelters. By June 2015 she had become the first person, male or female, to run then length of the country entirely unsupported. 
Much closer to home, she has also spent a month cycling across Europe directed entirely by social media, run the length of Hadrian's wall dressed as a Roman Soldier, and the length of the Jurassic Coast, dressed as a dinosaur. As you do.
Passionate about the positive impact that adventure and sport can have on the lives of youngsters, Anna uses her human-powered journeys as a platform to inspire and enable kids to get outside, and get exploring.
Other Elites