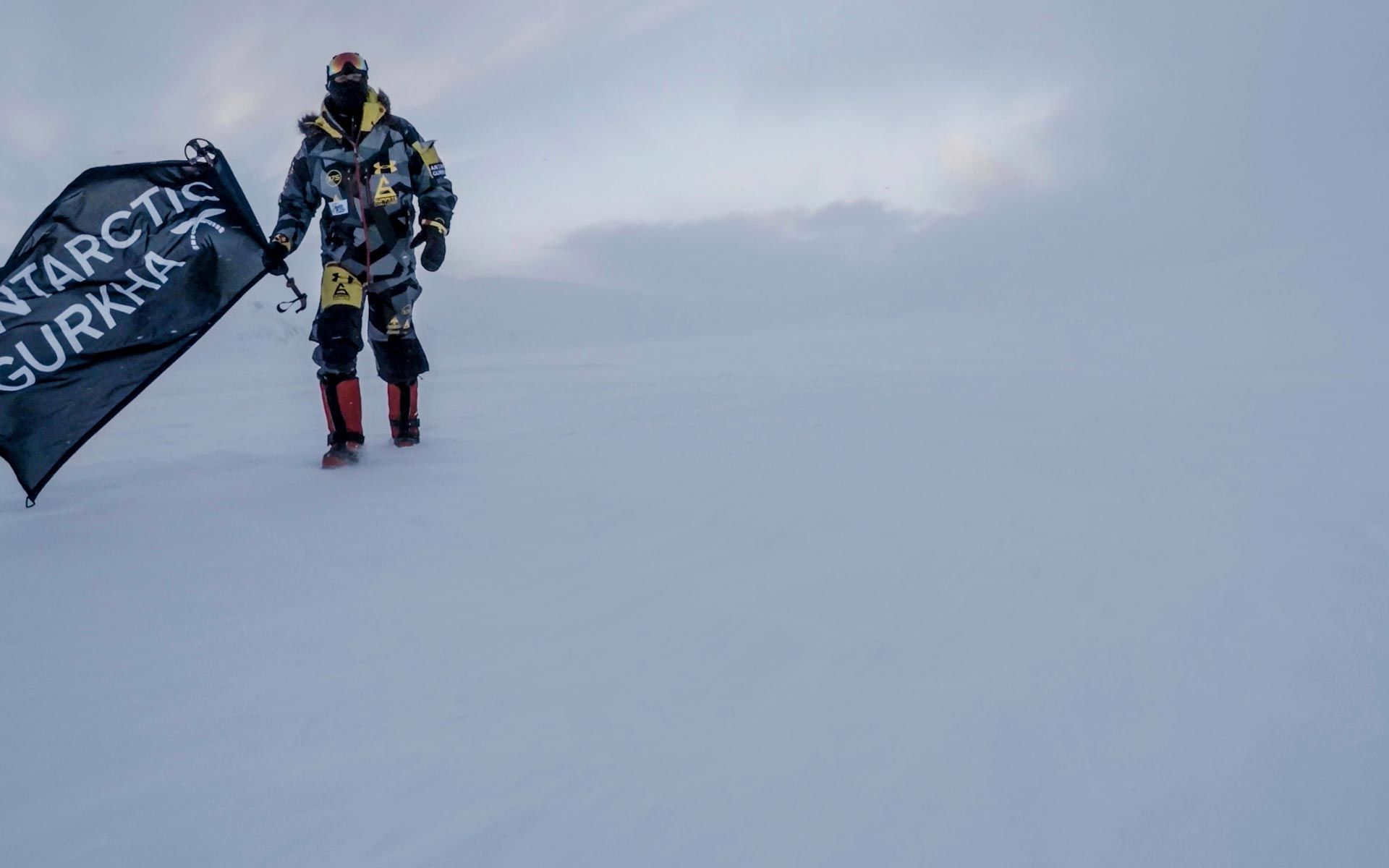 How does a 26 year old Gurkha Officer in the British Army find himself walking alone to the South Pole? 
Well, the slightly short(er) version is that I was born and raised on the South coast of England, near a town called Lewes, this is where I spent the vast majority of my youth breaking my arms from climbing trees and ill-fated attempts at building go-karts.  I was lucky enough to have one older sister/tormentor who continues to keep me in line to this day.  Both my parents were involved in sport, with my mother waterskiing for South Africa and my Father being a full-time tennis player and then later a coach. From a young age, we constantly had tennis players sleeping on our couch, this clearly appealed to me as I took up the game seriously at the age of 11 and was determined to follow in the old man's footsteps. After 5 years on the international circuit (and a lot of sleeping on peoples couches myself), I called time on my assault on the professional game and headed to the USA on a tennis scholarship to Boise State University in Idaho.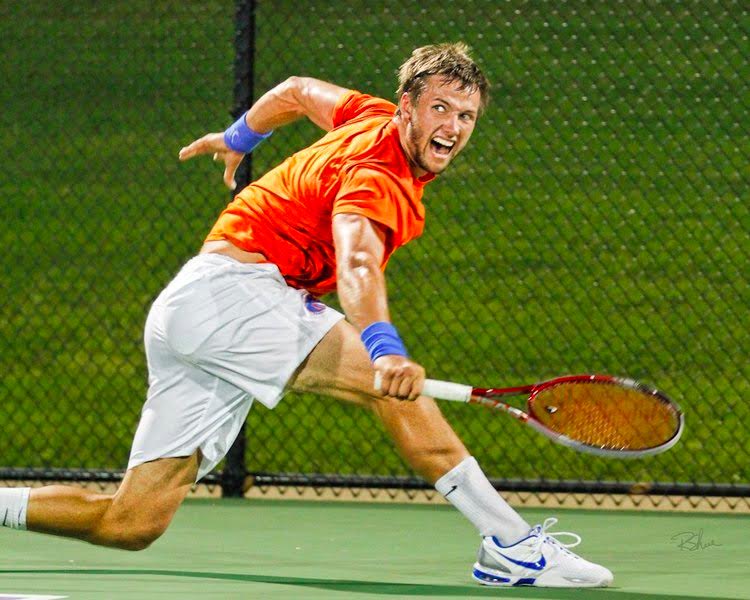 I spent four incredible years in Boise where I fostered my second dream of becoming a Country music legend, sadly this was an astoundingly short-lived dream when it became evident I could neither sing or even master a single chord on the guitar.  It was during this time that my passion for the outdoors was unleashed on the playground of the Pacific Northwest of America, and I began mountaineering with the American Alpine Institute whenever my tennis commitments allowed. 
I had wanted to join the Army ever since I was a little boy, and when my tennis career had ended I knew that was where my future was headed. The recruiting office had different ideas as my lack of UCAS points, thanks to leaving school after GCSE's to pursue tennis, meant I was ineligible to attend the Royal Military Academy Sandhurst.  Adamant I was going to find a way in, I set an alarm for 1100am every day and phoned the review office in between lectures at the University of Sussex. This is where I was completing my Graduate Diploma in Law just in case they really were dead set on this UCAS business.  After 7 months and a grand total of 11 official rejection letters I think they got so sick of me they decided to let me attend the Officer selection board, and after a short foray into the world of boxing, I commissioned into the Royal Gurkha Rifles in December 2015.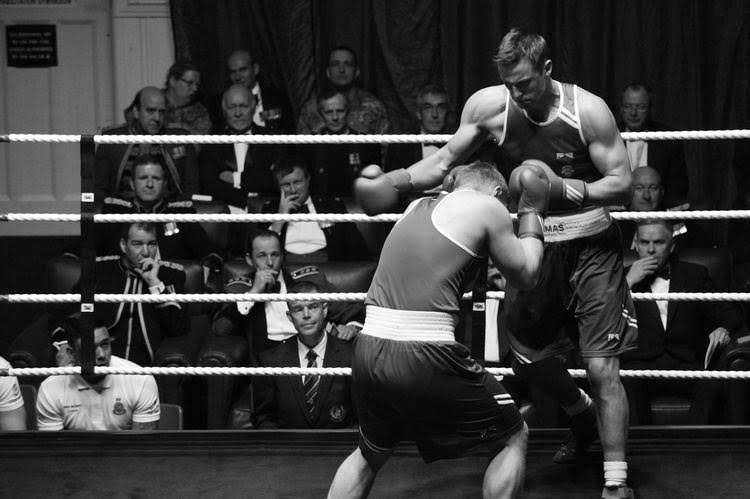 Thankfully, it turned out I was a lot better at being cold, wet and carrying heavy bags than playing tennis - this turned out to be a skill set the British Army were looking for. However, just as I was getting used to not being able to feel my fingers in Brecon, I was sent out to learn how to live in the Jungle in Borneo. I  was fortunate to be serving alongside the finest soldiers in the British Army, The Gurkhas. I had soldiers in my platoon who had done multiple tours of Afghanistan, Iraq and Kosovo. There were numerous Gurkhas with Military Crosses and multiple awards for heroism and bravery. It was difficult not to be inspired. I was then lucky enough to go to Nepal and visit Gurkhas veterans who had fought in the jungle in WW2, still growing crops and farming well into their 90's. The Gurkha Welfare Trust ensures these veterans and their families are looked after long after they have finished fighting and have been invaluable in assisting in rebuilding Nepal after the earthquake in 2015.
I was there at the time and saw the devastating damage that was caused. So, after years of reading books of Sir Ranulph Fiennes sawing off his fingers in garden sheds due to the pain of frostbite and Douglas Mawson boiling shoe laces in Antarctica, I thought it sounded like one hell of an adventure. I have spent the last two years, planning, training and preparing to try and reach the South Pole, completely alone, unsupported and unassisted. The reason I decided to conduct the expedition solo is because I am fortunate enough to work with the bravest, most loyal and generous soldiers in the world. As incredible experience as this is, it also means I can always rely on them, I was desperate to test my absolute limits, to really understand the lengths of human endurance both medical and physical. So, much to my mother's disapproval I decided to walk 1100km, in -50c, against winds of up to 100mph, to the South Pole, alone. 
Travelling solo means I will be without the safety of being roped up to a teammate who can halt my fall if I break through the ice into a crevasse. My skis will spread my weight across the ice, which will help protect me from breaking through the surface. The unpredictable weather in Antarctica can result in white outs for days and even weeks at a time, this makes detecting the crevasses almost completely impossible and my only way of navigating will be following a compass mounted to my chest.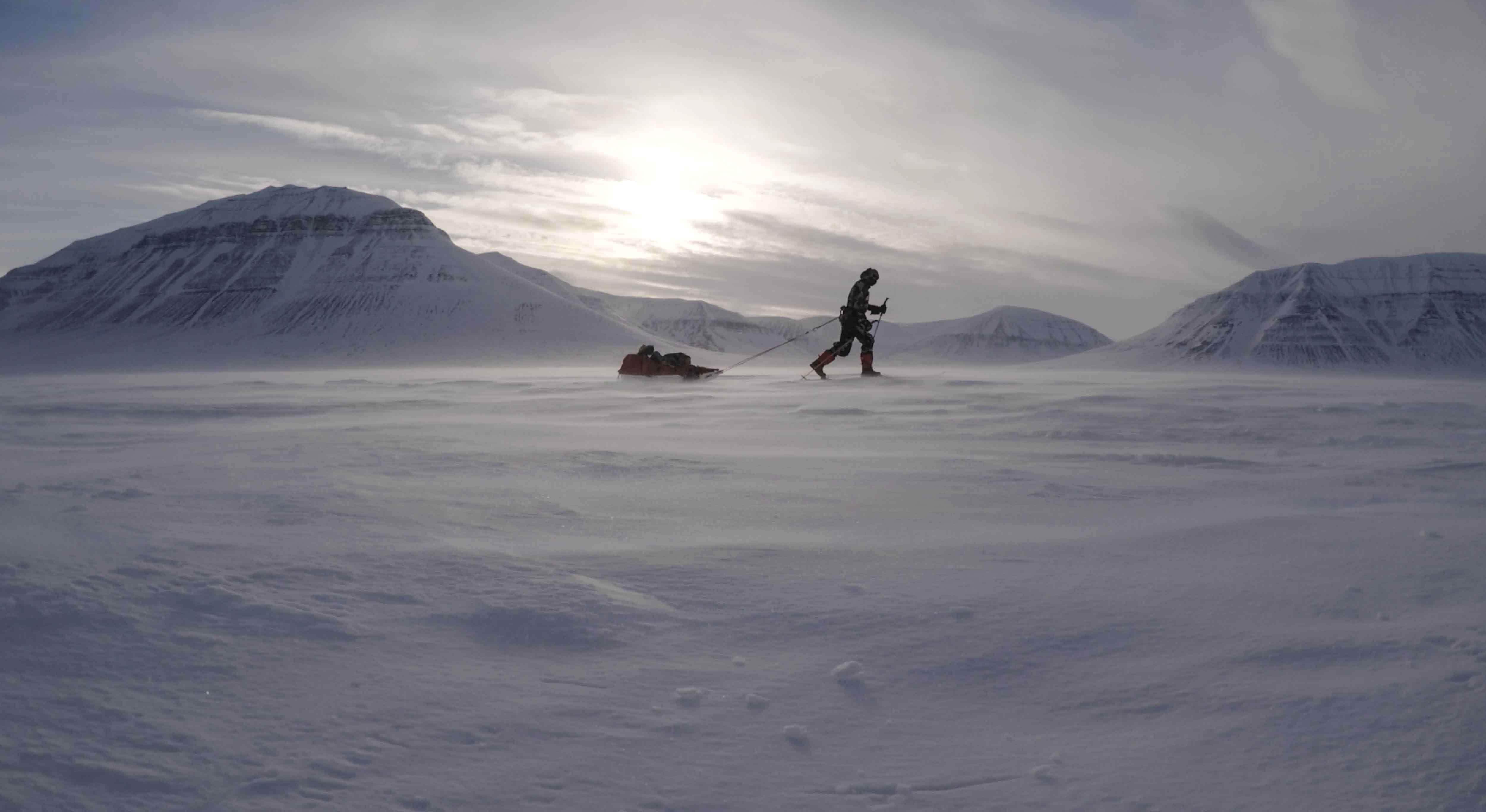 Keep up to date with my travels on my website at: www.antarcticgurkha.com 
Or say Hi on Twitter, Facebook or Instagram!
Other Stories