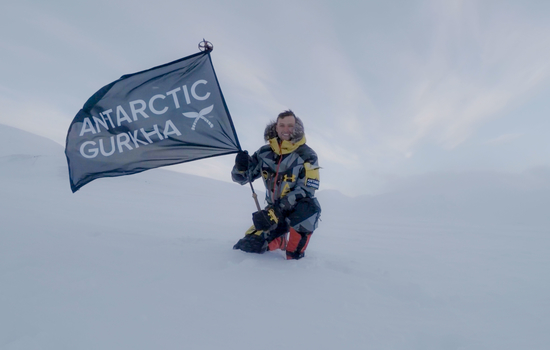 Bio
I was desperate to be a tennis player like my dad but at the age of 19, after 5 years on the international circuit, we came to the disturbing realisation I was truly horrible at playing tennis. I called time on my assault on the professional game, and headed to the USA on a tennis scholarship to Boise State University in Idaho. 
It was during this time that my passion for the outdoors unleashed on the playground of the Pacific Northwest of America, and I began Mountaineering with the American Alpine Institute whenever my tennis commitments allowed. 
I had wanted to join the Army ever since I was a little boy, and when my tennis career had ended I knew that was where my future was headed. Thankfully just a few years later, I realised I was a lot better at being cold, wet and carrying heavy bags than playing tennis - this turned out to be a skill set the British Army were looking for.  
I had the absolute honour of commissioning into the Royal Gurkha Rifles and have served with 1 RGR in the not so polar regions of Brunei for the last two years. The Gurkhas are without a doubt some of the finest soldiers in the world and to serve alongside them is my proudest achievement. Jai Gurkhas! 
Other Elites