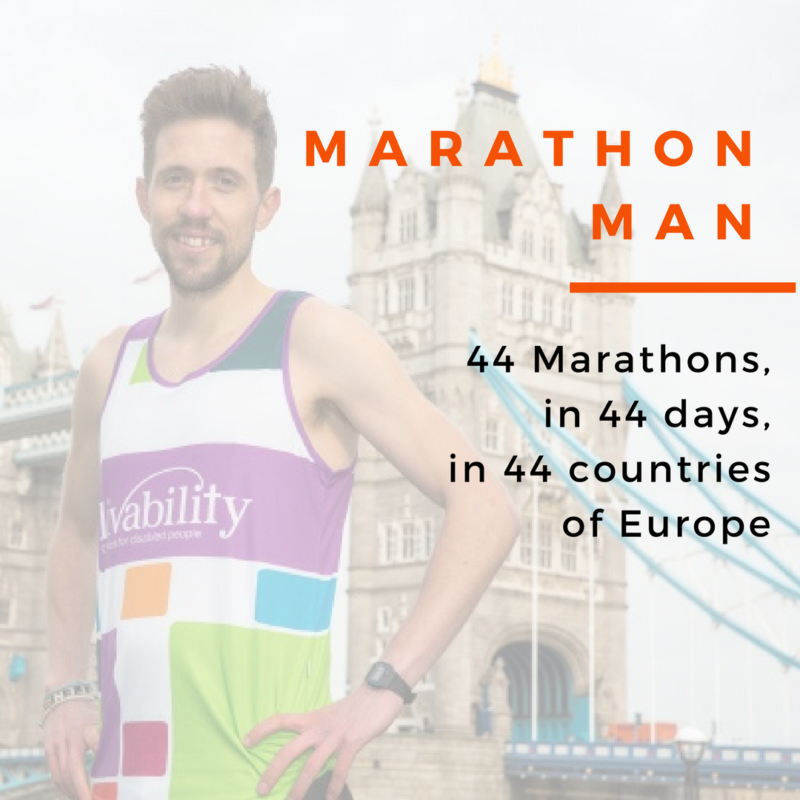 Running man's 44 'Marathons for the Mind' finishes in Dublin this Sunday 14th May
44 Marathons,

in 44 days

, in 44 countries of Europe
This Sunday 14th May, running enthusiast & EtchRock Elite Peter Thompson will run the streets of Dublin as the final destination on what has been an epic 44 day running challenge: 'Marathons for the Mind'.
Pete's route in Dublin: Pete will start to run from Radisson Blue Royal hotel at 12:30 pm. He'll run a 26.2 distance and finish is planned in the Market Bar on Fade St. Sunday 14th May 2017.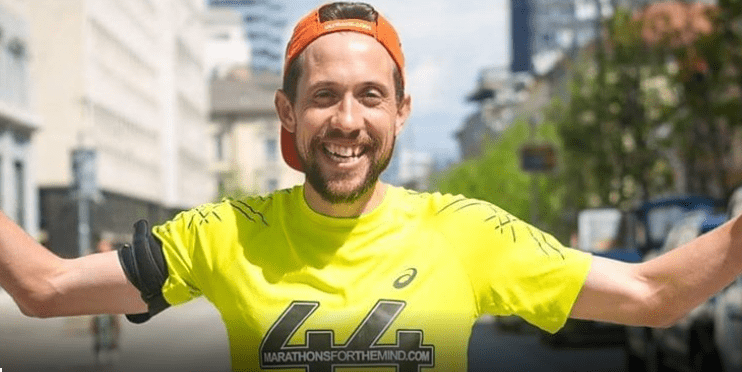 Peter's self-set mission has seen him run an incredible 44 marathons in 44 consecutive days – in every country in Europe – to raise money and awareness for mental health. Starting in Russia on April 1st, Peter has been pursuing the mammoth adventure on behalf of the charities Livability and Mind. The challenge has attracted wide media coverage and attention on social media, with personalities like Stephen Fry, Dame Kelly Holmes andPaula Radcliffe sharing their support.
This young man @peter26point2 is running 44 consecutive marathons across Europe for @MindCharity @LHoltonLee https://t.co/ljKmsm17FJ #444444 pic.twitter.com/xV5L8yqtsH

— Stephen Fry (@stephenfry) January 10, 2017
@Peter26point2 Hey good luck with your run Pete. Great challenge! Let us know how your are getting on during it. 👍🏽 https://t.co/sHt9vLVhEk

— Kelly Holmes (@damekellyholmes) March 28, 2017
@Peter26point2 You are a huge inspiration to many and are accomplishing something very special. Enjoy San Marino and beyond and congratulations.

— Paula Radcliffe (@paulajradcliffe) April 28, 2017
Peter Thompson on why he's running: 'In terms of my own experiences of mental health I have had many friends and family members who have and who still suffer from, a variety of mental health conditions. I have seen how debilitating this can be, and how frustrating it can be to see services stretched and the right support often extremely hard to come by. I would not want to belittle or patronise people with long term mental health issues by suggesting I have suffered seriously myself, but like most of us I can say that I have certainly experienced moments and periods of my life where I feel I have had to reach out for the support of others. This has been more apparent within the last year or so and this challenge is very much a way for me to move forward and take a positive outcome from these experiences.'
Supporting mental health through Livability – what inspired Pete's run? One of the charities Peter Thompson is running for is Livability – a national disability and community charity. The charity delivers disability services and community projects throughout the UK, supporting disabled and vulnerable people.  Peter has been inspired by one such service called 'Livability Holton Lee' – a wellbeing discovery centre in Poole, Dorset, which delivers a gardening therapy project called Flourish.
Flourish is a gardening therapy programme for disabled people and people living with mental illness. Using the gardens in the expansive wellbeing discovery centre of Livability Holton Lee – activities include horticulture, conservation, woodworking and garden maintenance.
As a staff member at a local support service in Poole, Peter has seen the impact that the Flourish project has had on the people he has referred to the project.  It supports 60 people each week and helps people grow in confidence, new skills, wellbeing and friendships. 98% of people that attended Flourish in a year reported an increase in social connections.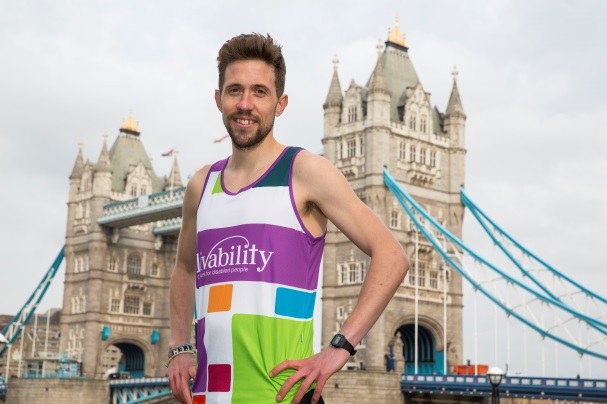 Neil Stevens – Centre Manager at Livability's Holton Lee centre in Poole said: 'We are delighted that Peter has chosen to support Livability by attempting this amazing challenge. Livability is a charity that is passionate about tackling barriers that can cause people to be isolated. We know that growing awareness for and supporting people with mental illness is an essential part of this. Through our work at Livability Holton Lee, we put this in to action – creating a place of wellbeing, community and inclusion through the horticulture and woodland projects we run. We are proud that through such projects we are seeing people who live with mental illness report improved levels of wellbeing and social connection. We're deeply humbled that Peter has chosen such a challenging way in which to help promote this vital and important work.'
Karen Bolton, Community & Events Manager at Mind, said: "We are truly grateful to Pete for his incredible efforts in undertaking this mammoth challenge and for choosing Mind as one of the charities to benefit from his fundraising. We hope that his challenge will also help to open up the conversation around mental health and encourage more people to get support if they need it. Sport, ecotherapy and exercise not only help to change people's opinions around mental health, but Peter's challenge will raise vital money, which will fund Mind's vital work including the Mind Infoline, our advice services and the campaigning Mind does to secure a better deal for the one in four of us who experience a mental health problem every year."
If you want to find out more about EtchRock Elite Peter, check out his Elite profile, follow him on Twitter or please donate here.